Tristan Forde (5) relies on quality
Five-year old Tristan Forde is the first patient in the Republic of Ireland to be granted lawful access to medicinal cannabis. To achieve that his parents John Forde and Yvonne Cahalane fought a long, hard battle. It was worth the effort, because now they are able to see their son grow up 'normally', and it has set a process in motion where the Irish Government is permitting patients access to medicinal cannabis under strict conditions. Since the end of 2016, John and Yvonne have purchased cannabis oil from the Transvaal Apotheek in The Hague.
Tristan, who was born in 2013, suffers from Dravet syndrome, which is a serious type of epilepsy with very few treatment options and patients generally do not have a very high life expectancy. Tristan had around 20 serious seizures a day and needed constant monitoring, because epilepsy carries the risk of Sudden Unexpected Death in Epilepsy (SUDEP). In 2015, the seizures became so numerous and so serious that Tristan stopped walking and no longer spoke either. Soon afterwards he started to fall; sudden seizures where he literally hit the ground to come round just a little later. It meant that John and Yvonne had to cover all the sharp corners and edges in the home and Tristan needed to wear a helmet to protect against head injuries. "Aside from the danger of head injuries, we knew that all those seizures produced brain damage", says Yvonne, who had little confidence in the phenomenal amount of medication Tristan had to take daily. "All that medication turned Tristan into a zombie. He ate, slept and had seizures that could last anything from 20 minutes to an hour. Meanwhile we kept an eye on him day and night, even though Tristan's older brother Oscar also needed our care and attention. The prospects were grim."
Through various channels John and Yvonne heard that epilepsy treatment in Canada and the US was achieving good results with cannabis. Yvonne read extensively and made contact with Dr Orrin Devinsky in the US and Dr Raphael Mechoulam in Israel, who are both at the forefront of scientific research into the medicinal effect of cannabis. By word of mouth John and Yvonne learned about several doctors and families in North America who had good experiences with using medicinal cannabis. They also heard about a trial in Colorado Tristan could participate in. Meanwhile a complete medical team had been set up for Tristan and the team was doing everything in its power to obtain lawful and medically justifiable access to medication based on cannabis for this kid. Yvonne comments "We knew that all sorts of wild stories about cannabis as medication were doing the rounds. From our point of view self-medication was not an option. From the beginning our angle was lawful and scientifically justifiable. We knew that was the only way we could get healthcare professionals and the government on board. Ultimately our aim was to have permission to provide Tristan lawfully with medication."
At the end of December 2015, Yvonne and Tristan left for Colorado, where they would live away from John and Oscar for one year. "It was not an easy period, but the results were astonishing", recalls Yvonne. "An oil was developed for Tristan – which we called Tristan's Tonic – that reduced the number of seizures dramatically and they became much shorter too. That oil could not be exported so we wanted to be able to find an equally good alternative in Europe before heading back to Ireland. Lawfully and on the basis of the treatment plan that had been prepared for Tristan."
It was essential that Tristan received oil of a consistent quality. It also had to be oil that was always available. This imposes requirements on the manufacturer of the medicinal cannabis and the oil. Through word of mouth John and Yvonne ended up with Transvaal Apotheek in The Hague, where a pharmacist uses a number of standardised Bedrocan varieties to prepare a compound. An oil was compounded for Tristan, which has been administered since end 2016. It does mean that John and Yvonne need to travel from Ireland to The Hague once every three months to collect the oil; this exercise requires a special licence because in Ireland cannabis products are governed by the Misuse of Drugs Act. After a long battle, John and Yvonne have now won permission to import the oil from the Netherlands and after even more effort a contribution to the costs has also been arranged.
We're now two years down the road and Tristan is doing well. The number of seizures has been reduced by 80-90%. The larger part of his regular medication has been reduced and Tristan is developing like any other child. The Forde family is enjoying the opportunity to focus on normal every-day things, even though John and Yvonne continue to be a source of support for other patients, young and old. They continue to work tirelessly for lawful access to standardised medicinal cannabis that is produced in accordance with pharmaceutical quality requirements. They are making careful progress, but their major gain is running around their house. "We finally have some peace and we're discovering who Tristan is, how he develops as a human being", explains Yvonne. "He has a lot of catching up to do, but he is proving to be a cheerful, inquisitive child with hopes for a fine future."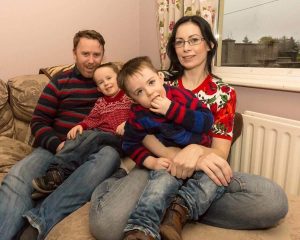 Bennie Arntz and Gaby Arends:
"GMP is part of your job"
GMP no longer holds any secrets for Bennie Arntz and Gaby Arends. They have been with Bedrocan Nederland for more than three years and they have gradually embedded Good Manufacturing Practice into the entire production process.
"It took a little while to get used to it", admits Bennie. "All of a sudden certain activities had to be carried out differently, clothing rules were tightened up and there was a lot more paperwork. At the time it all sounded logical, because it was explained that Bedrocan Nederland had developed from a cultivation company into a manufacturer of a pharmaceutical product. A product that needed to be of the highest possible quality and absolutely safe for patients. At that point you know the need for GMP. Compared to 2014, our working methods have changed beyond recognition. In those days you could come across somebody in jeans and t-shirt on the work floor. Today that would be inconceivable."
"You shouldn't make it more complicated than it is", adds Gaby. "We want to be able to trace everything in the production process – from cutting to end product – in order to trace any non-conformities and to guarantee that they will not reoccur in the future. So you need to comply with the work instructions, you always have to work in the same way and you have to record what you do. The fact that this makes you responsible for a clean, safe work environment becomes self-evident I would say."
Although GMP constantly involves improvement actions, working in accordance with pharmaceutical requirements has become part of the job for Bennie and Gaby. Gaby says "We started gradually and you can say that GMP is now part and parcel of the job for us and the colleagues at A2. We do what we have to do and we're not scared to throw the book at each other when required. We also alert team leadership when we come across something we suspect to be wrong. With the idea of a safe end product in the back of your mind, GMP is a question of thinking logically about what you do and why you do it. And where you could improve the process. In short, it is part of your job."
"Change has to be for the better", adds Bennie. "Sometimes we come up against practical issues that could be done more logically in our opinion. This could concern cleaning procedures or working with hazardous substances for example, but also practical issues such as adding additional castors to rolling equipment. We report those proposals to the team leadership and they can check whether this can be amended in accordance with the guidelines. This has already produced a number of improvements. It also demonstrates the importance of good cooperation between production employees, team leadership and quality employees."
Introducing… Bob Vos
This column is used to introduce new faces in the organisation, but Bob Vos probably doesn't need any introduction at all. Over the years, Bob has solved many ICT issues for Bedrocan as part of the IT and consultancy firm Andante and he is a familiar face.
For Bob it's not a big leap from Andante to Bedrocan; he knows the organisation, the product and the processes and that gives him an advantage in his new role as IT Manager. In this role he will be the architect of the IT processes within Bedrocan. He will operate as system manager, but his attention will be focused on setting up an IT policy with specific consideration for the support and control of the production processes. Consequently, Bob will divide his working time over the various production sites.
Meanwhile Andante continues to work in the area of system management and IT support. Bernard Kamperman will be present at the A2 and A5 sites at set times. For more information or requests for support, you can send an e-mail to the secretariat of Bedrocan International, where Agnes Wilson is your first point of contact: a.wilson@bedrocan.com
As announced in the previous newsletter, various GMP campaigns have started at location A5. For example, QA employees Alwayn Bacas and Cassandra Weerman run the so-called QA rounds every day. These observation walks are intended to identify situations that pose a threat to quality and safety and to support employees in meeting GMP requirements. It works, Cassandra says. "We have indicated that the locks must be free and clean and the departments involved have responded very well. The employees at both Processing and Cultivation also immediately paid attention to the fact that the floors should be free and there was also immediate follow-up to the observation that some equipment – scissors, for example – could present unsafe situations."
The QA observations and daily comments are all carefully processed. Alwayn and Cassandra noticed that a number of employees also think aloud about possible risks and solutions. Alwayn: "There are several colleagues who think along and indicate where things can improve in terms of quality and safety. We are very happy with that. We can take immediate action at some points of interest. We can not give feedback directly on others, but it has our attention and we will definitely return to it. "
"We hope that the colleagues from the Nursery and Processing departments are already getting used to our QA rounds. In any case, it is good to see that the majority of people understand the big interest and know why we do it. "
Introducing (II)… Robin van Velzen
Dr Robin van Velzen has been temporarily connected to Bedrocan since July. Robin, who is stationed at Wageningen University and is on the payroll at least until December 2018, is a plant scientist with 'genetics' as a specialization. This includes in-depth knowledge of DNA in different plant species, including cannabis. The main task of Robin is the coordination of the Bhutanics project, in which Bedrocan conducts research with the Wageningen University, the University of Amsterdam and local parties on cannabis species in the Asian mountain state of Bhutan (see also previous newsletters). In addition, Robin maintains close contact about genetic research of cannabis strains with the Dalhousie University in Nova Scotia, Canada and he assists our Research & Development department.
Agenda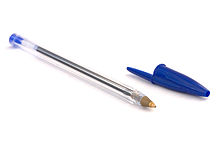 September 3, 4, 5 – Bedrocan International Summit (Emmeloord, Veendam)
September 5 – Bedrocan BBQ (Emmeloord)
September 11 – Bedrocan Information Meetings (Emmeloord, Veendam)