Australian plans are taking shape
Bedrocan's expansion plans in Australia have not been formalised yet, but the first cautious preparations are under way. Right now, our colleagues Robert Rademaker and Mauricio Agudelo are in Australia for discussions with many different experts. Whilst we continue to work hard at this end, they are immersing themselves in the world of taxation, finance, property and employment law. Not exactly a chore, as it is summer in the southern hemisphere.
The plan is for Bedrocan to set up its own Australian production facility in Tasmania, an island state south-east of the Australian mainland. This facility will produce standardised medicinal cannabis under GMP, in the same manner as in the Netherlands. Tasmania would appear to be the ideal location – the landscape is beautiful, there is space and plenty of knowledge of producing pharmaceutical ingredients. For years, poppies have been grown on the island as a raw material for opiates.
Australia is an interesting country that is determined to market a high-quality product. Recently, the government permitted the use of cannabis as medication. It is even contributing financially to clinical studies into the effect of cannabis on terminal cancer patients. However, there is a challenge for Bedrocan.
Bedrocan already available in Australia
The Bedrocan products are already available in Australia. They are exported from the Netherlands, and via an Australian distributor they end up with patients with government permission to use medicinal cannabis.
In Australia, cannabis may not be marketed as flos; it has to be a pharmaceutically processed product, such as an oil, cream or capsule. Therefore, Bedrocan will set up an additional unit that will manufacture medicines with cannabis. We are working together with two Australian partners, who have wide-ranging experience in the production of medication.
Payslip via new Nmbrs online tool
Recently Bedrocan commissioned a new payroll system. It means you no longer receive your payslip by e-mail, but you can retrieve it with an online tool. You will have received an e-mail from the Service Centre Online Personnel & Salary.
NB: this e-mail may have ended up in your spam box. Check your spam box if you did NOT receive the activation e-mail.
This e-mail asks you to activate the account details for the new system. There is also an application for your telephone that you can use to view your payslip. This application is also available in English. You can download the mobile application via the App Store or Play Store and it can be found under the name Nmbrs – ESS. If you activate the app on your phone, enter: online.nmbrs.nl under Domain
New HR employee
Finally, Bedrocan Nederland has a new vacancy for an HR Adviser because HR Adviser Nedzmija Sipovac accepted a different post elsewhere. We hope to fill this vacancy as soon as possible. Until that time, employees of Bedrocan Nederland with questions about personnel issues can contact the line manager. The same applies to problems with the new online payroll system. The point of contact for Bedrocan International continues to be Janny Homan.
Click here to go to the online payroll system.
New vaporizer tested by patients
A group of some 20 Dutch patients is about to test the new Bedrocan vaporizer. Recently, a call was made in the Dutch media and through patient associations. More than 70 patients have said they would like to participate. The purpose of the study is to collect feedback about, among other things, the user-friendliness of this medical device. The vaporizer will be marketed under the name Bedromedic®.
With a Bedromedic it is possible to inhale Bedrocan's medicinal cannabis products safely. Heating cannabis releases vapours with active components. The vapour is inhaled by means of a mouthpiece and absorbed into the body via the lungs. It does not involve any tobacco. Temperatures are lower than during smoking, which prevents the release of harmful substances that are produced during burning.
The study is carried out by Bedrocan's own research department, which screens patients in advance. Participants must have medicinal cannabis from Bedrocan prescribed by a doctor. It is also important that a participant has at least six months of experience with using cannabis as medication. Experience with using vaporizers is not necessary. Participants have the Bedromedic® vaporizer sent to their home and can try it out in their home environment. Afterwards, they complete a comprehensive online questionnaire.
Thailand expected to permit medicinal cannabis
Thailand are expected to permit the medicinal use of cannabis by 2019. It has been proposed that the local cultivation of cannabis could occur. Recently Martin Woodbridge, our consultant for Asia Pacific, was in Thailand to talk with regulators.
Here Martin explains the ins and outs of cultivation at Bedrocan's Emmeloord GMP facility.
Martin Woodbridge discussing the new brochure Prescribing Bedrocan with senior technical specialists from the Thai FDA International, Medicines, and Medical Devices sections.
Bedrocan supports cancer research
During the festive opening of the site in Emmeloord, Bedrocan collected a fabulous amount for the KWF Kankerbestrijding cancer charity. The guests were asked to support KWF with a donation, and we collected an incredible 3,555 Euro. This money will be spent on scientific research.
Bedrocan, like KWF, is a great believer in scientific research into the effects of medicinal cannabis on cancer. There are regular reports in the media that cannabis oil can cure cancer, with interviews from patients who have experienced this. Unfortunately this is anecdotal and without scientific evidence. This means there is no certainty that other cancer patients could benefit in the same way. This can only be proven when several patients with the same type of cancer have received exactly the same type of treatment in a so-called clinical setting.
Would you like to something for KWF?
Perhaps you would like to do something for KWF? In Emmeloord and Veendam they are looking for volunteers who collect donations. The role of collector takes up 3 hours a year, when you go from door to door. Collectors can apply by using this link.
If you are not the sort of person who would like to collect, perhaps the role of district leader is something for you. You would be responsible for coordinating and supporting around 10 collectors. Click here for the job profile.
KWF is also looking for people who are interested in a committee role, such as chairman, treasurer, secretary or PR or communication employee. You can report directly to Regional Coordinator Anouk de Leeuw via aleeuw@kwf.nl.
KWF receives many inquiries about cancer and cannabis. On their site they even have a page about this subject. KWF writes "There is little doubt that cannabis has an effect on cancer cells, but that does not mean that cannabis cures cancer. There has barely been any research in patients. The claim that cannabis oil cures cancer cannot be substantiated." Chairman of the board Tjalling Erkelens agreed "There are no claims without clinical trials. Scientific research is the only way to determine whether cannabis can inhibit the development of cancer."
Bedrocan also receives many calls from patients who want to know whether cannabis cures cancer. Peter van Peer of the Communication department regularly deals with these people: "Bedrocan will never claim that cannabis cures cancer, because we have no scientific evidence to support that. There are plenty of stories doing the rounds, but we prefer to base ourselves on objective, scientific evidence. After all, 'science doesn't care what you believe'. We do know that cannabis can improve the quality of life of cancer patients in some cases."
Doctors can prescribe medicinal cannabis to patients who are having chemotherapy to combat nausea or to induce an appetite. It is also used for pain control. The active components of cannabis are the so-called cannabinoids, with THC and CBD being the most important. THC is the psychoactive component that makes users high or stoned. CBD tempers the effects of THC and has an anti-psychotic effect. The ratio between both substances determines the effect and side-effects of cannabis.https://bedrocan.com/wp-content/uploads/introduction-to-medicinal-cannabis-lowres.zip
For more information, please download the booklet An introduction to medicinal Cannabis.
Let's introduce… Ben Bronfman
In our first newsletter we briefly introduced Ben Bronfman as the new member of the board of directors of Bedrocan International. Meanwhile the American has settled in his temporary home town of Groningen and has met a few employees in Emmeloord and Veendam. For those who have not yet had the opportunity, we introduce Ben Bronfman.
Benjamin was born in 1982 into the entrepreneurial Bronfman family, well known in Canada and the US for starting the Seagram company, Lehman Bros and other firms. He developend an interest in socially responsible business operations from an early age. Ben, along with his father Edgar Bronfman jr., started one of the three premier atmospheric carbon capture firms in the world; Global Thermostat. Like cannabis, atmospheric carbon capture is a unique (niche) industry that is starting to take shape and grow through global regulations. Global Thermostat has amassed over 75 global patents and has raised roughly sixtyM dollars of private capital to date.
Around the same time he got interested in taking CO2 from the air, Ben became very interested in medicinal cannabis and in 2010 joined the board of the organisation Americans for Safe Access ASA). Ben helped raise millions of dollars for the non profit organisation over his eight years (and continuing) tenure as a board member.
Ben came across Bedrocan in 2011 as he was exploring the global regulatory markets for cannabis.  "It was during a Master class", Ben remembers. "I had a tour of A1 and that made quite an impression. I saw with my own eyes what the concept 'medicinal cannabis' meant and how far Bedrocan had come with developing and producing standardised cannabis. I knew then I wanted to be involved, but I still had a lot to learn about the space."
Ghostbusters? No, Ben Bronfman!
Ben doesn't suffer from stage fright but he is not in the habit of drawing attention to himself at all cost. Unwittingly he did just that by arriving in Veendam in a striking vehicle early February. A temporary driving licence made it impossible to hire a car, but some acquaintances in Groningen had an old banger at hand…
"In 2015 I finally decided it was the right time to start a company to pursue the right kind of partnerships in the medical cannabis space. I knew I needed to work with Steph Sherer, the founder and executive director of ASA, because she was so laser focused on what I beleived to be the most important issues and aspects in the medicial cannabis world. Steph wanted to name the firm after Pedanius Dioscorides, who was the first person to write an encyclopedia about herbal medicine. Since at ASA we had helped fund the monograph for cannabis (which was a big accomplishment) it all made sense to me. We call the firm DGH (Dioscorides Global Holdings).
As the contacts between Ben and Bedrocan intensified, DGH and Bedrocan made a partnership agreement last year and Benjamin, along with his family and other investors, invested into Bedrocan through DGH. Now that the investment is complete, Ben has been elected to the board. "The world is increasingly open to medicinal cannabis and the pioneering mentality of Bedrocan has led to popular quality products. As medication, but also as an active pharmaceutical ingredient (raw material) for pharmaceutical companies. The foundations are excellent, but the competition has increased, there are new opportunities and we need to keep moving to stay abreast."
Ben is convinced the organisation is capable of achieving this. "I come from a family that has built businesses from the ground up, and normally we start doing it before there is a big global market, so I guess that's what we are good at. But we are also good at respecting the culture of a family business and I think that is very important here too. I've been coming over here for years and spending time in Veendam (and eventually Groningen) getting to know Tjalling and the Erkelens family. It's not just about growing this business, it's about protecting and respecting the foundation that has been built here. The past year has demonstrated rapid growth in the global medical cannabis industry and so if we want to maintain Bedrocan's position as the true leader in the medical field and the true steward of the practice of growing a standardised plant medicine, we've got a lot of work to do to adapt to the rapidly changing global environment. We hope we can bring some of that international firepower into the company while still maintaining the roots and ethos of Bedrocan. I hope that my move to Groningen from New York City will show the hard working people at Bedrocan how truly committed I am (and DGH is) to the success of the company. To me, A1, A2 and A5 express the essence of Bedrocan with a safe medicinal quality product; developed and produced with the patient in mind, fully compliant with legislation and regulations and of course, focusing on research. We now have the opportunity to expand the company and I'm excited to work with management and the family to direct that process."
It should be noted that Benjamin Bronfman is also a Grammy nominated musician and has produced songs for Kanye West and others.
Insights from experienced health professionals prescribing cannabinoids.
Dr Jürgen Fleisch shares his insights
Trained as an anaesthesiologist in Germany, Dr Fleisch then undertook a fellowship in pain medicine (Portland, Oregon). He now practices anaesthesiology and pain therapy in Holland at the Leiden University Medical Centre. For the last decade, his close cooperation with the department of oncology means he regularly treats patients experiencing pain from cancer.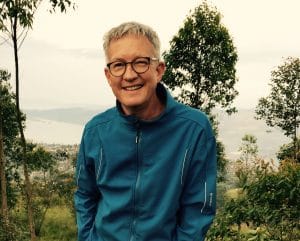 Yield overview Emmeloord and Veendam
The pie chart below shows the types per location that have been produced in recent weeks. The first diagram shows the end of 2017. The second part is the distribution of the past six weeks. The Bedrocan product is now divided into a standard and an industrial version.