Podcast organiser Cannabis Economy launches first digital workshop
Bedrocan's CEO Tjalling Erkelens has been featured on the Cannabis Economy podcast a significant number of times over the past few years. For the first time, Cannabis Economy's Digital Workshop will take place on July 30th and 31st, bringing together leaders in policy, science and business. American events moderator Seth Adler is the driving force behind these podcasts. We discussed his background and the reasoning behind the podcast.
Who are you?

I'm a host, moderator, producer and unlicensed anthropologist. I've spent over 20 years producing international events, podcasts, video, and the written word. I am responsible for bringing "The greatest show on earth Ringling Bros and Barnum & Bailey", the former American traveling circus, to town. I have also produced music showcases at the historic – now closed – New York City music club CBGB. I'm currently focused on the societally significant industries of legal cannabis and artificial intelligence through the production and hosting of Cannabis Economy and the AI & Intelligent Automation Network.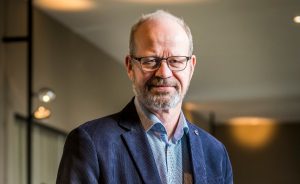 I procured a network of leaders in the space, including Catherine Sandvos of the Netherlands' Office of Medicinal Cannabis', and began running events. A six month gap between events is too long, and so I launched the Cannabis Economy podcast. The podcast has now reached the 850K downloads milestone and over 400 episodes have aired.
What is the digital workshop about?
The Digital Workshop brings global leaders from across the cannabis space together on one platform. Experts include elected officials, regulators, scientists, business leaders, advocates and activists discussing cannabis as a medicine, wellness and economic opportunity.
Why do you organise it? And why digital?

While the global cannabis economy has experienced dynamic growth, 2019 is specifically a year of sea-change with the World Health Organization setting guidelines, Israel exporting, EU members taking action, Asia-Pacific diving in, the first full year of legal cannabis in Canada and actual federal legislation receiving votes in the United States.
With a huge variety of cannabis events specialising in global policy, science and business, the Cannabis Economy Digital Workshop supplements this extensive calendar and provides parties the opportunity to learn from leading experts without blocking up schedules.
What do you want to achieve?

The goal of the Cannabis Economy Digital Workshop is to connect best-in-class thought-leadership and information-sharing in order to identify standard sensible regulations, safe patient access and industry advancement within the cannabis space.
How, where and when can people join?

While the content is designed for leaders in business, policy and science, attendance is free thanks to our sponsor's support. Please register at the Cannabis Economy website.