Bedrocan at the Australian United in Compassion Medicinal Cannabis Symposium
The Australian United in Compassion symposium is a highly publicised medicinal cannabis conference attended by industry, health professionals, government regulators and patient advocacy groups. Bedrocan will host a booth and present at the Symposium from Friday 20 to Sunday 22 May 2022.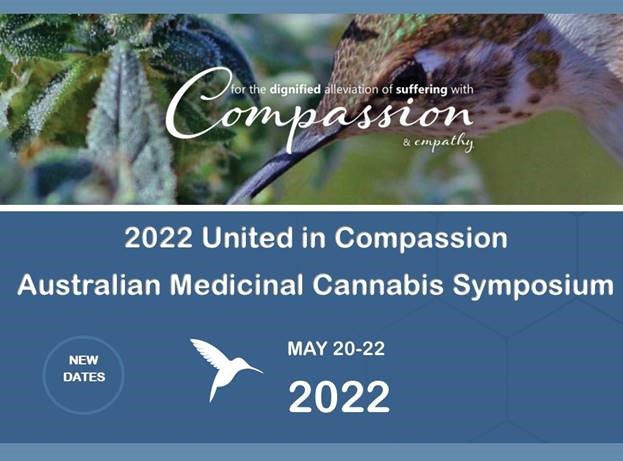 The United in Compassion (UIC) began five years ago as a patient-led movement that actually managed to change the law in Australia. Where are we now?
The Australian federal law changed in 2016, permitting the prescribing of pharmaceutical-quality medicinal cannabis. Quickly, State legislators – Australian states set their own laws – quickly followed suit.
Currently, most medicinal cannabis products in Australia are unregistered, meaning prescriptions require a rapid online application (i.e. 24–48 hours) under a Special Access Scheme (SAS) and medicines must be dispensed by a pharmacy. Data from the Therapeutic Goods Administration reveals that in 2017, 248 applications were approved for medicinal cannabis products. That number soared toward 123,131 approved applications by the end of 2021.
Prescribing occurred among more than 2,700 doctors, with most prescribing in General Practice (Family Medicine). The prescriptions are mainly for chronic non-cancer pain, anxiety, cancer-related symptoms, epilepsy, sleep disorder and other neurological disorders.
Dried cannabis flower and whole extracts
The UIC's primary mission is advocating for 'patient access to full-spectrum herbal medicinal cannabis extracts and dried herb cannabis'. There are currently over 200 different cannabis products available on prescription. Most are full-spectrum oral preparations (oils) containing THC or CBD, or the dried cannabis flower. Last year, around 26% of SAS applications were for herbal dried products for pulmonary administion (inhalation).
The full range of Bedrocan products are available on prescription to Australian patients. Novachem, the distributor, faces fierce competition, despite that other companies cannot guarantee pharmaceutical-quality products on an ongoing basis.
Bedrocan Australia attends UIC
This year Bedrocan will host an information booth at the United in Compassion Medicinal Cannabis Symposium. Bedrocan's booth is a viewing window to our newest services for health professionals, regulators, industry, and patient advocacy groups. At the booth, delegates can:
Take a 3D interactive tour of our first-in-class cultivation facilities (Oculus 3D googles),
Learn more about our Australian health professional guidance, and the education resources we support.
Gain access to our regular, enlightening articles on diverse topics on cannabis-based medicines.
Bedrocan will also present at the symposium on the topic 'GACP, GMP and Quality in cultivation'. This presentation will discuss Bedrocan's draft 'White Paper' on standards for the cultivation of pharmaceutical-quality medicinal cannabis. Bedrocan's Good Medicinal Cannabis Cultivation Practices (GMCCP) standards align with current global thinking on clearly separating pharmaceutical from recreational.
Cost to patients and education for health professionals
The UIC continues the push for affordable medicines as cost to patients remains the biggest issue in Australia. Like many countries, there is no pharmaceutical subsidy for cannabis products, meaning patients pay out-of-pocket for all of their medication.
Another hurdle is education. Prescribers are the gate keepers. The recent and rapid introduction of cannabis-based medicines to modern practice means there is still a lot to understand and discover. Australian prescribers and pharmacists are concerned about the correct dosing regimens for the condition being treated, the quality of the medicines themselves, and accountability for treatment-related decisions.
According to Bedrocan, high quality, easy to access, free education is therefore required. Bedrocan is supporting the production of a Clinical Primer text which provides health professionals valuable insights to the rational use of cannabis-based medicines. This compliments the text A primer to medicinal cannabis, an other free text written for health professionals, regualtors, and policy makers. See download button below.