The UMC Utrecht Brain Center, in collaboration with various organisations in the Netherlands, will conduct research into the effects of adding medicinal cannabis to the treatment of children with treatment-resistant epilepsy. The study drug to be administered is the Bedrolite® oil from the Dutch Transvaal pharmacy. This medicinal oil is made from Bedrocan's cannabis. The research group has been allocated 1.4 million euros from ZonMW s Good Use of Medicines programme, which funds research in the Netherlands. The research will take about four years.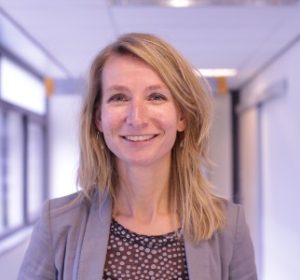 A total of 50 patients can participate in the study. Importantly, the patients have not previously used CBD oil to treat epileptic seizures. In the first instance, the medicine's effect on the attacks is examined, which is why participants must have a minimum of eight attacks every four weeks. Otherwise, the effectiveness cannot be assessed.
The study will start in the summer of 2023, and the first patients are expected to be treated by the end of 2023.
Lead researcher Floor Jansen hopes that after the research, neurologists can better predict for which patients CBD (cannabidiol) is an effective treatment. You can read more about this on the UMC's website. Jansen: "Our research focuses on the individual. Instead of looking at a group, we look at whether the drug is effective per patient. We want to investigate whether the number of attacks decreases, but we also pay attention to other important outcomes for a patient. Think of less use of emergency medication against prolonged attacks, a change in alertness or a better night's sleep."
Practitioners of children with epilepsy who would like to know more about the study can contact Floor Jansen, pediatric neurologist at UMC Utrecht (via the secretariat of pediatric neurology at UMC Utrecht, Netherlands).
Bedrolite® and epilepsy
Although epilepsy can be treated well with existing medication, there are forms in which the drugs, registered and reimbursed, do not help. For the treatment of these treatment-resistant patients, the use of cannabis-based products can be a good alternative. According to the Dutch Epilepsy guideline (June 2020), CBD oil (Bedrolite®) from the pharmacy can be prescribed for children (from 2 to 18 years old) with a therapy-resistant Dravet syndrome or for patients (from 2 years old) with a therapy-resistant Lennox Gastaut syndrome.
From different experiences of individual patients, CBD, sometimes also in combination with THC, appears to reduce both the frequency and intensity of epileptic seizures. Partly because CBD has no psychoactive effect, this substance has great potential as a therapeutic agent for various types of epilepsy.
However, the scientific evidence for the effect of medicinal cannabis is still limited. This means that doctors are reluctant to prescribe it and that health insurers in the Netherlands do not reimburse it. More scientific research is therefore needed. The legal (medicinal) cannabis of the Office for Medicinal Cannabis (OMC, part of ministry of health) meets strict quality requirements and is cultivated by Bedrocan under standardised conditions.