In Bedrocan Series, hear from the real experts in the medical cannabis field, learn about uses, and gain understanding into the latest scientific studies and insights. Through a free online meeting, we connect you with doctors, researchers and scientists who have extensive experience with medicinal cannabis. In just half an hour, we can bring you up to speed.
Below you will find an overview of the speakers on the program. The language of instruction is English.
Medicinal Cannabis, the risks and side effects.
With Albert Batalla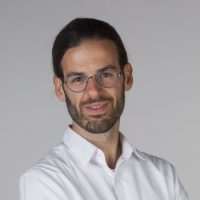 Join our live webinar, Thursday, February 10, featuring Dr. Albert Batalla, psychiatrist and researcher at the University Medical Center Utrecht. Batalla recently opened an outpatient clinic for medicinal cannabis and psychiatry. This is the only clinic of this kind in the Netherlands. During this webinar Batalla shares his motivation for opening the outpatient clinic, his experience as a psychiatrist with prescribing medicinal cannabis for mental illness, the risks and side effects of its use and why medicinal cannabis should only be used under a doctor's supervision.
The webinar will take place on Thursday, 10 February, 12.00 – 12.30 (CET).
Curious to hear more about this topic? Sign up by pressing on the button below.
Cannabis labelling is driven by heritable terpene profiles
With Sophie Watts
Listen to the 5th edition of the Bedrocan Series featuring Sophie Watts. Sophie researched the way cannabis is labelled at Dalhousie's Faculty of Agriculture. Her research is recently featured in Nature Plants and shows that the current labelling of 'Indica' and 'Sativa' is misleading.
Curious to hear more about this topic? Watch the full webinar by pressing on the button below.
Towards precise medicinal cannabis treatment
With Perry Davidson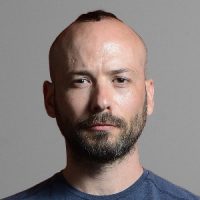 Listen to Perry Davidson, Syqe's CEO, and learn:
How Syqe developed a drug delivery technology that allows doctors to treat patients with much higher precision
Syqe Medical's randomised placebo-controlled clinical trial
The impact of precise cannabis treatment
Cannabis as a medicine, chronic pain and opiates
With Monique van Velzen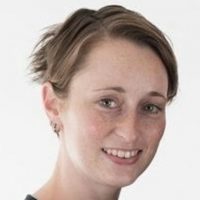 Monique van Velzen is research manager, assistant professor and supervisor of medical researchers at the Anesthesiology department of the LUMC in Leiden, Netherlands. Her research focuses on understanding patients with (chronic) pain better and studying the most optimal form of pain relief. Since 2017, Monique has been supervising research into medicinal cannabis for specific types of pain.
Cannabis as a medicine, the effects on our brain
With Matthijs Bossong
Matthijs Bossong studied Biomedical Sciences at Utrecht University, the Netherlands. After completing his PhD in Utrecht on the role of the endocannabinoid system in human brain functions relevant for psychiatric disorders, he started his postdoc position at the Institute of Psychiatry of King's College London. Here, Matthijs worked on two multimodal neuroimaging studies with people at an ultra-high risk for developing psychosis. One of these projects involved a treatment with the cannabinoid compound cannabidiol. Now Matthijs works at the University Medical Center Utrecht.
Cannabis as a medicine, the scientific approach
With Renger Witkamp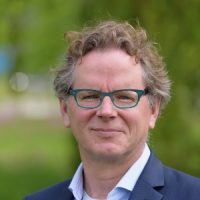 With a background in Biology and Pharmacy Renger works as a professor at Wageningen University & Research, Netherlands, where he currently leads the Nutritional Biology group. Renger has diverse experience both scientific and in management positions. Since 2005 Renger has been involved the field of cannabis research and the functioning of the endocannabinoid system. In addition to his role in education and research he is the chairman of the Institute Medicinal Cannabis Netherlands.