Bedrocan is the world's most experienced producer of legal medicinal cannabis. We are currently the only company in the world producing standardised medicinal cannabis flos (the whole, dried flower) with a constant composition of cannabinoids and terpenes. Because of its pharmaceutical quality, the variety of products we offer, and the possibility to export these products, many governments, scientists and pharmaceutical companies have chosen to work with Bedrocan.
We currently produce five different cannabis strains which adhere to the same quality standards as other medicines. Our production processes meet the following standards: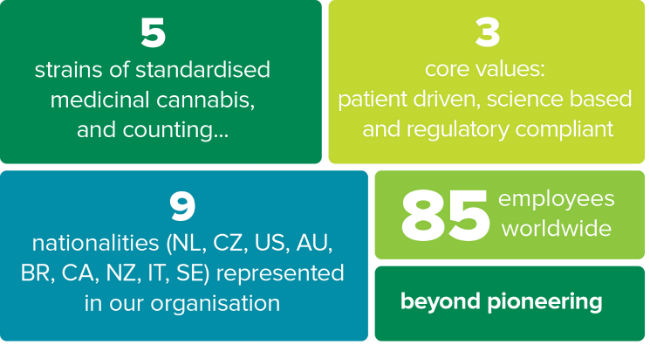 Our Vision
Bedrocan strives to develop and deliver the full medical potential of the cannabis plant to those in need worldwide.
We strongly believe herbal cannabis can, and should, meet all of the existing regulations for medicines. At Bedrocan we strive to achieve the registration of herbal cannabis as an official medicine through a regulatory process that is acceptable to patients, regulators, and healthcare professionals.
Our Mission
Bedrocan aims to bridge the gap between patients' needs and the regulatory demands of modern medicine by using rigorous scientific methods and testing to achieve safety and efficacy.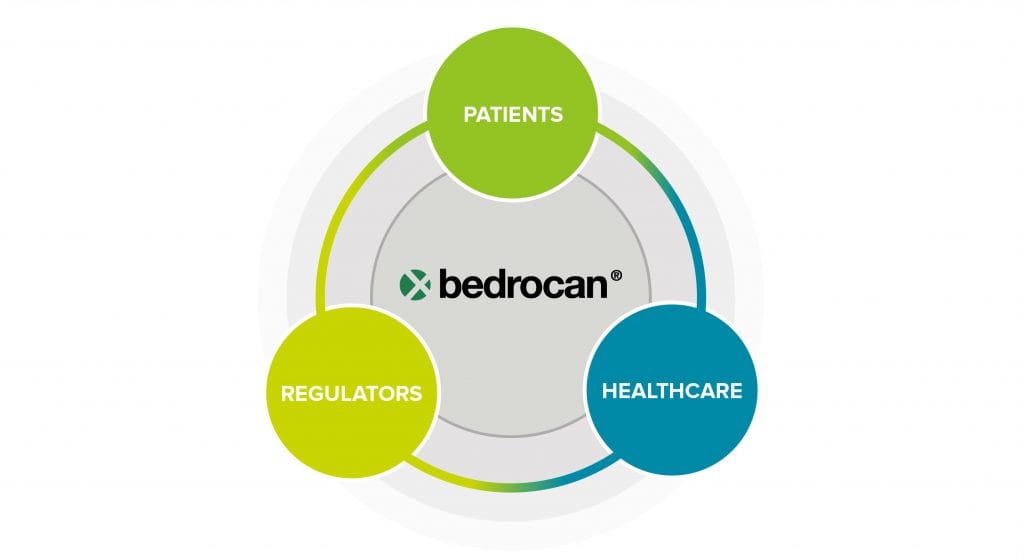 We do this:
through an active research program and a commitment to sharing our knowledge through scientific publications
by licensing our technology through exclusive partnerships
by offering pharmaceutical quality cannabis under nationally and federally regulated medicinal cannabis programmes worldwide.