Bedrocan present at Cannabis Europa
Cannabis Europa has grown to become the foremost arena to share knowledge and shape the future of medicinal cannabis in Europe. The 2019 event hosts more than eighty expert speakers – ranging from politicians, policy-makers, scientists, health care professionals, patients and industry. Bedrocan will be there.
Tjalling Erkelens, founder and CEO of Bedrocan, has been invited to speak about business leadership and global business development. It is indeed an interesting subject. Working within highly fragmented regulatory environments and often immature markets, the challenges facing industry leaders are numerous.
Cannabis Europa
Date: 24 & 25 June 2019
Location: Southbank Centre
London, United Kingdom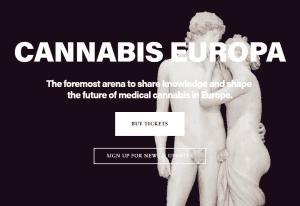 Monday 24 June – 15.30 – 16.30
Strong and Stable | Business Leadership
Nicholas Vita – Columbia Care
Tjalling Erkelens – Bedrocan
Nick Davis – Memery Crystal
Sabah Meddings – Sunday Times (Chair)
Tuesday 25 June – 10:00 – 11:00
Seizing the Initiative | Political Opportunity
Dr Ricardo Baptista Leite MP – Assembly of the Republic of Portugal
Delano Seiveright – Cannabis Licensing Authority Jamaica
Dr Marco van de Velde – Office for Medicinal Cannabis of the Netherlands
Andrea Paine – Aurora (Chair)