Comprehensive clinical handbook on medical cannabis
It is often said that doctors have too little knowledge about medicinal cannabis. Two prominent American doctors, a clinical psychiatrist and an addiction specialist, agreed with this. For that reason, they decided to write a comprehensive book, with all their knowledge about medicinal cannabis, specially bundled for their colleagues: Medical Marijuana – A Clinical Handbook. The book came out in September last year, and Bedrocan spoke with one of the authors.
Dr Samoon Ahmad, professor of Psychiatry of New York University Grossman School of Medicine and a psychiatrist at Bellevue Hospital, the oldest American hospital in the heart of New York, initiated the writing. That this book had to be published came as no surprise to Dr Ahmad. He sees it as his responsibility to inform and educate others: "In Latin, the word doctor does not mean 'teaching' for nothing. Our role as doctors is not just about asking the right questions or making the right diagnosis. It is also about providing objective information so that individual patients can choose their own treatment."
As far as Dr Ahmad is concerned, medicinal cannabis can no longer be ignored as a treatment. But he did not always share that opinion. He too, as he puts it himself, was biased: "During my training as a psychiatrist, cannabis was mainly regarded as a drug of abuse. In addition, in my work as a psychiatrist, I encountered a large group of patients with serious mental problems. Seventy to eighty per cent of those patients suffer from some sort of comorbid substance use. Among them, cannabis was at the top of the list."
Private practice
In his private practice as a psychiatrist, however, he saw a completely different group of patients. Primarily well-to-do professionals with a depression or anxiety disorder, they also used cannabis, but without the addiction problems that he knew so well from his patients from the hospital in New York.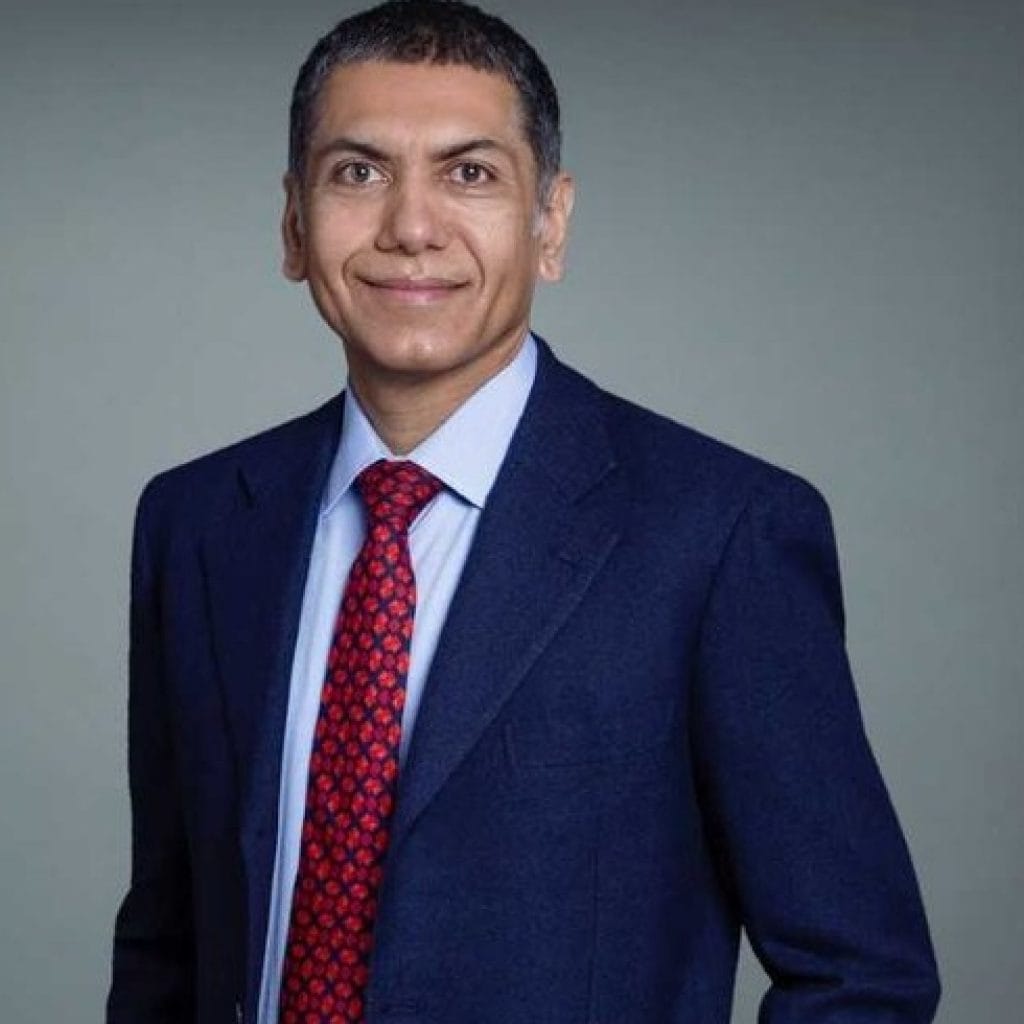 Dr Ahmad: "Their use of cannabis was comparable to drinking a good glass of wine during the weekend. I saw two different worlds, and I did not understand why cannabis had a negative effect on one population and not the other. And that caught me by surprise."
Naive
"I was a naive doctor," he admits promptly, but a curious one who went in search of literature on the subject. "Nobody taught me about the endocannabinoid system. Like any other doctor, I had to investigate myself. I was ignorant in that regard."
In his search, Ahmad soon discovered that unbiased information and independent scientific research could not be found in one place or in one book. And so the idea for his own book was born.
Misinformation
Dr Ahmad worked on the book for two years together with Dr Kevin Hill, an addiction physician and Director of the addiction psychiatry department at Beth Israel Deaconess Medical Center in Boston. Finding the right information was not always easy. "You can hardly imagine how much misinformation is out there. It is worrisome to think that hundreds of thousands of doctors see the same thing when they have to look for good information about medicinal cannabis and don't know enough to tell fact from fiction."
In addition to the book, there is also a website called Cannabis Textbook that is updated weekly.
About the book
Medical Marijuana – A Clinical Handbook provides an objective view of the pharmacology of cannabis. The authors wrote the book, as they put it themselves, completely free of any bias, politics or preconceived beliefs. The reader will gain insights into the pharmacodynamics and pharmacokinetics of cannabinoids THC and CBD, including the molecular action of the cannabis-based drugs dronabinol, nabilone and Epidiolex (cannabidiol). The authors provide extensive data, including dosages, routes of administration and side effects.
Unique are the twelve chapters organised by organ system – from endocrinology to dermatology – which provide an up-to-date overview of the conditions that cannabis can help treat. Note that the clinical handbook was written by American doctors, which gives it an American touch. For example, the chapter on US cannabis regulations may be less interesting to non-US readers.