Denmark permits medicinal cannabis, but doctors are reluctant
Since 1st January 2018, cannabis for medicinal use is permitted in Denmark. How did the first weeks work out? If we are to believe the stories in the media, Denmark will be cultivating cannabis on a major scale next year. Doctors on the other hand are sceptical, because there is insufficient scientific evidence. Meanwhile, a public pain clinic is unable to meet demand and patients are on a one-year waiting list.
Odense, the third largest city in Denmark, aims to become the European capital of cannabis cultivation. That was the heading of a newspaper article from early 2018 about the developments in what is known as the centre of Danish horticulture. At the end of last year, a local tomato grower and a hemp grower entered into cooperation with two major Canadian cannabis producers. The Canadians bring money and knowledge, whilst the growers supply the greenhouses and the land. Peppers and orchids are being exchanged for 'green gold' and thousands of square metres of old greenhouses are transformed into high-tech businesses.
Cannabis cultivation in Denmark
According to the Danish medicines agency, which issues licences for cannabis cultivation, 12 Danish businesses have received permission to start cultivating. They may only do so within the context of a four-year pilot project. After two years there will be an interim evaluation and the Danish government will decide whether to continue the project or not. According to Henrik Uth of the company CannGros, currently the only importer of medicinal cannabis in Denmark, obtaining a growers licence does not mean you can start selling medicinal cannabis. "In principle, you just need to present a plan to the authorities. You don't even need facilities. It will be interesting to see how the production, and the regulation on quality control on Danish grown medicinal cannabis, will come together. There is still little clarity on that point."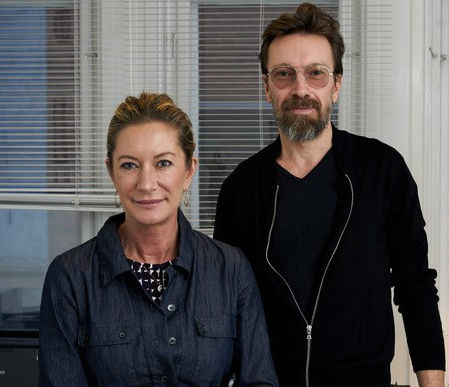 Tina Horsted
Either way, government rules prescribe that the new growers must be able to produce standardised and consistent cannabis. The levels of active substances must be the same for every harvest. This has been Bedrocan's speciality for years, and for doctors who wish to prescribe medicinal cannabis it is simply essential. Pain specialist Tina Horsted is familiar with the issue. She runs a pain clinic in Copenhagen where she treats 90 patients a day. Tina Horsted comments: "Standardisation is essential. Patients must have the guarantee that with every inhalation, drop of cannabis oil or capsule they receive the same amount of THC or CBD. It is about safety and quality. That makes the difference between going to a doctor or obtaining cannabis on the black market."
Prescribe cannabis to patients
In Denmark, Tina Horsted is the only doctor who specialises in prescribing medicinal cannabis. Two years ago, she started the public pain clinic Min Smerte. A loophole in the law enabled her to prescribe cannabis to patients, because cannabis was considered to be a natural medicine. "It had to be a hand-written prescription and the end product had to be compounded by a pharmacist", commented Horsted. She found one pharmacist who was prepared to produce oil and capsules with cannabis components. He lawfully obtained the CBD-containing cannabis from Austria and the THC was added separately.
At the moment, she treats 1,200 patients in her clinic who suffer from chronic pain, MS, RA and cancer. The change in legislation now enables her to prescribe Bedrocan® products lawfully and everything is done electronically. In principle, a patient can take a valid prescription to any Danish pharmacy. At the moment, the Danish government has permitted two products – Bedrocan® and Bediol®, which are the most commonly prescribed cannabis products in the world.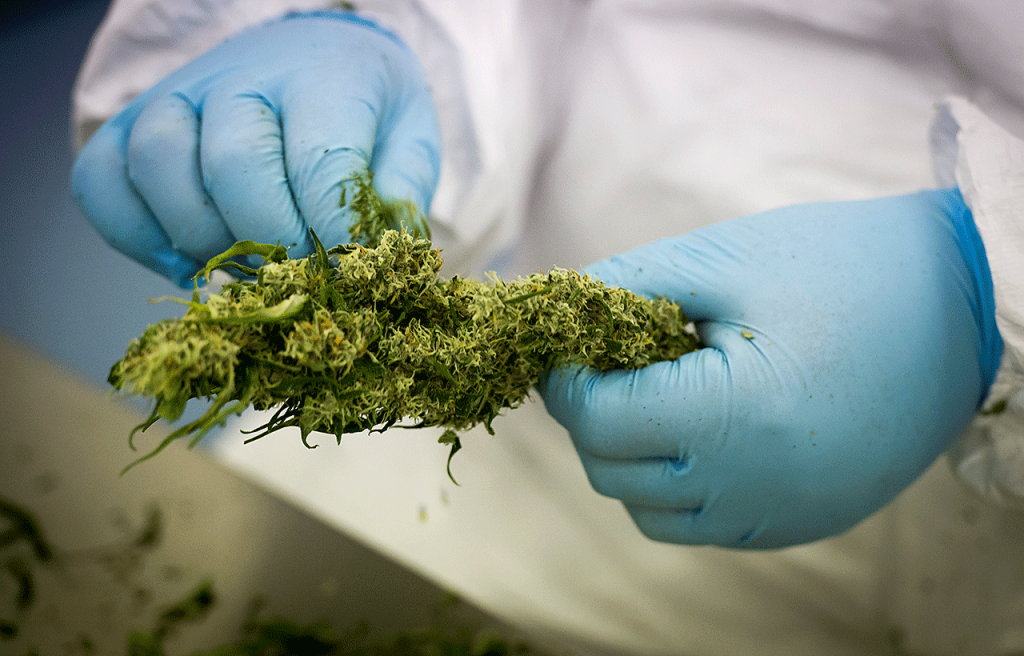 Danish doctors
However, a majority of Danish doctors opposes the change in legislation. They argue there is insufficient scientific evidence to support the effect of cannabis. There is also little known about the correct dose, side effects and possible risks of combining cannabis with other medication. Danish patients are struggling to find a doctor who is prepared to write the prescription. Jens Thau is in charge of Clinic Horsted that is privately run and he is confronted with the doctors' reluctance on a daily basis. "Each day we receive some 20 calls from patients all over the country who do not receive any assistance from their own doctor." These patients, except for terminal cancer patients, end up on a one-year waiting list because of the high demand. "According to Danish rules we may only employ one doctor in our clinic and that is Tina." The costs of treatment in the public clinic are reimbursed in full by the Danish government. Patients who do not want to wait, or who cannot wait, can attend the private clinic that has an open consultation every Friday. Patients pay for their treatment themselves or have it reimbursed by additional insurance. Thau comments: "Most pain patients do not have insurance, they are 65 or older and often did heavy labour. That is the saddest part of the story."
Book about prescribing medicinal cannabis
The couple Hosted and Thau are convinced of the beneficial effect of cannabis and in their evenings they travel around the country to convince Danish doctors and parliamentarians. A book about their experiences with prescribing medicinal cannabis, which will be published this year, is also intended to contribute to more knowledge transfer. Until then doctors will have to make do with the guidelines of the Danish medicines agency, which are available online. Information about the two Bedrocan products that have been included in the trial, comes from importer Uth. "We are bound by rules and may not provide information that encourages the sales of the cannabis product. The only thing that is permitted is a general leaflet with advice about administration and doses. It is in high demand." As in the Netherlands, the recommendation is vaporizing with a vaporizer or drinking tea. Smoking is not recommended due to the 'risk of lung and airways infections' according to Danish guidelines. It is also recommended to start with a low dose. According to the Danish government, it is ultimately the doctor who decides on the dose and the correct usage method.