Dr Timna Naftali: 'IBD patients feel a lot better after being treated with cannabis'
Dr. Timna Naftali, Gastroenterologist at the University of Tel Aviv, was the first person to research the effect of medicinal cannabis on inflammatory bowel disease (IBD). While she received great criticism, one patient always inspired her not to give up. Scientific evidence is crucial for Naftali, and she is therefore devoted to the cause. She is determined to supply proof that medicinal cannabis works for IBD sufferers.
Ten years ago, a young patient walked into Dr Naftali's surgery for her initial consultation. She had not been back for a check-up for a year. Naftali was surprised to see her again and wondered why she had never made a follow-up appointment.
"She had something to confess," says Naftali. "The patient explained she had been using cannabis for the last year. All pain had disappeared, and had therefore felt no need to come back. In the meantime the patient had married, was trying to get pregnant, and had therefore stopped using cannabis. Her situation had once again deteriorated."
The positive effect of cannabis on this young woman triggered many questions for Naftali. Would it not be fantastic to help more patients suffering from IBD like Crohn's disease and colitis ulcerosa?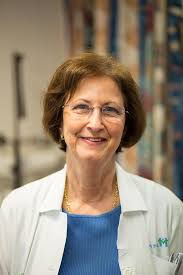 Lecture
In the end, it was a lecture by Dr. Yehuda Baruch, former head of the Israeli medicinal cannabis programme that was the deciding factor to look for answers. "To my amazement, he informed me that medicinal cannabis could be prescribed for patients in Israel suffering from Crohn's disease. I was surprised that as a doctor, I was unaware of this."
With total dedication, Naftali searched for clinical studies that supported the policy of the Israeli government. Finally, she concluded there was nothing to be found. "Nothing at all. Not a scrap of scientific evidence." In the end, it was Naftali herself who took up the challenge to produce the much-needed scientific evidence. But where to start the research?
Cannabis dispensaries
Israel has special cannabis dispensaries where patients with a government permit may source their medicinal cannabis. "I approached a local cannabis producer and supplier and they put me in contact with thirty Crohn's disease patients. Their experience with medicinal cannabis was impressive.
Patients required less (typical prescription) medication, suffered less pain, retained a healthy weight. Some patient no longer needed hospitalisation. Their quality of life had visibly improved because of their medical use of cannabis."
That research was published in the Israel Medical Association Journal (2011) and promptly received criticism. The small retrospective observational study asked patients about their experience. It did not include patients who experienced little or no improvement. However, the positive consequences made Naftali more convinced of the necessity of continuing her research. She was determined to undertake a randomised, double-blind study. "A proper study", as she herself refers to it, complete with a placebo, so that patients would not know what they were taking.
The research took around two years and the results were nothing less than spectacular. "Nearly half of the patients (45%) felt completely healthy after using medicinal cannabis. As if their disease had disappeared. In the placebo group on the other hand, a mere 10% experienced a complete remission. Once again, Naftali research was criticised within her professional field. Apparently, the study was not objective enough and there was insufficient clarity on the effect in the bowel after the use of cannabis. A justifiable observation, Naftali believes with hindsight: "We all know that cannabis can give a sense of euphoria. Was that why these patients felt better or was it the condition of their digestive tract and an actual solution for the disease?" She had also deployed an unhealthy method of application, namely smoking. A new study therefore proved to be essential. The latest study used a different administration method (cannabis oil for oral use). Patients received endoscopic intestinal examinations before and after the use of medicinal cannabis, in order to detect any improvement in inflammation levels.
Latest study
The results, published in October 2018 at the annual United European Gastroenterology congress, received positive reactions. Naftali herself was not satisfied. "Although patients felt much better after consuming the cannabis, no improvement was visible in the digestive tracts during the endoscopy. What does that mean? Either cannabis has no influence or there was not enough time between administration and the intestinal examination. It was only an eight-week period after all. Perhaps an interval of three months would have been more useful."
Naftali also encountered another problem: "There are many types of cannabis, and as a researcher you have no idea which will work best. I still genuinely wonder what type of cannabis to administer, for how long and in what form." In other words, her work is not finished yet.
Naftali is in the early stages of a new study designed to show the effects of purely synthetic CBD. CBD is known to have few side effects and is therefore considered safe. "It could serve as a supplement to further medication. But we first need to know whether it actually works."
Crohn's disease and Ulcerative Colitis
Crohn's disease is a chronic inflammatory disease of the bowel. Like Ulcerative Colitis, it is therefore generally referred to as inflammatory bowel disease (IBD). In Ulcerative Colitis, there is usually chronic, recurrent inflammation of the large intestine. In most Crohn's disease patients, there is inflammation of the small intestine, large intestine and/or rectum. Although there may also be inflammation in the rest of the digestive tract.
Naftali would appreciate being able to cooperate with researchers outside of Israel. Although the Meir Medical Centre in the Israeli city of Kefar Sava, where Naftali works, treats a thousand IBD patients, she believes this population to be too limited. The main obstacle to international cooperation however is that all researchers must be able to use the same cannabis. "The product I use here in Israel is not the same as that available in the Netherlands. We would therefore need to export the product, which has not exactly proved simple so far."
By now, the patient who revisited Dr. Naftali ten years ago, has married and moved away to a different region of Israel. Naftali no longer has contact with her, but it is thanks to this patient that she remains convinced of the usefulness of medicinal cannabis for a majority of patients.
If you are interested in further research by Dr Timna Naftali, check out PubMed.