Fibromyalgia study proves effectiveness of Bedrocan's products
Pharmaceutical-grade cannabis with THC relieves pain in fibromyalgia
A recent study shows that Bedrocan's standardised pharmaceutical-grade cannabis with a high tetrahydrocannabinol (THC) content is effective in treating pain in fibromyalgia. However, cannabis with only cannabidiol (CBD) did not show relief at all. The study was conducted by the Dutch Leiden University Medical Centre (LUMC) in cooperation with Bedrocan International BV, world's most experienced producer of legal medicinal cannabis. Principal Investigator, Professor Albert Dahan, head of the Anaesthesia & Pain Research Unit of the Department of Anaesthesiology at the LUMC, believes this is the first real scientific proof that at least two of Bedrocan's products are effective for fibromyalgia.
Reimbursement
It is the first time a randomised, placebo-controlled four-way cross-over study is conducted into the therapeutic effects of inhaling Bedrocan's medicinal cannabis products. Tjalling Erkelens, founder and CEO of Bedrocan is especially delighted for patients: "The outcome is very important for patients who suffer from fibromyalgia. Now we have the serious clinical evidence that medical doctors are asking for when prescribing our products and that health insurance companies want to have, to legitimise reimbursement."
Now we have the serious clinical evidence that medical doctors are asking for"
Tjalling Erkelens, CEO Bedrocan
What is fibromyalgia?
Fibromyalgia is a disorder characterised by widespread musculoskeletal pain accompanied by fatigue, sleep, memory and mood issues.
A total of twenty patients participated in the study. They were treated at four distinct moments. Administration of three different cannabis products (Bedrocan®, Bediol®, Bedrolite®) and placebo (cannabis without the main active substances THC and CBD) was done by means of a vaporizer.
All subjects were exposed to externally inflicted pain by applying increasing pressure. With the Bedrocan and Bediol products, patients experienced significantly less pressure pain compared to the placebo. Furthermore, many respondents noted they experienced relief in their spontaneous pain after using Bediol.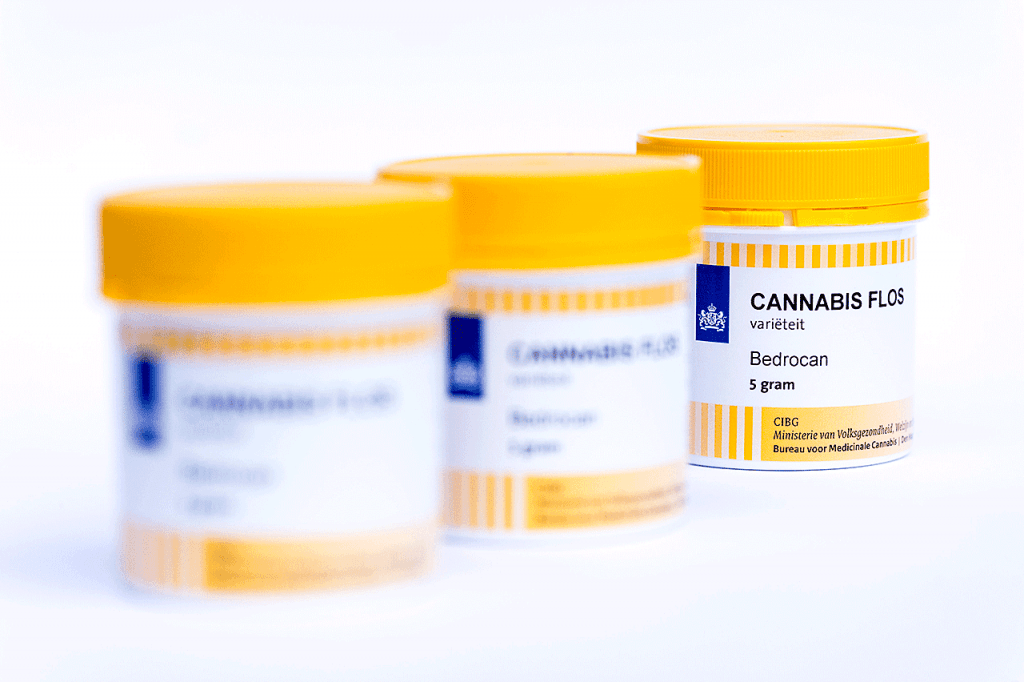 Furthermore, the Principal Investigator, Professor Dahan, reached the following conclusion about THC: "Fibromyalgia patients experience pressure pain on muscles and tendons especially. Because only Bediol and Bedrocan show good results and the CBD product Bedrolite not at all, it means that especially THC is effective in this specific condition."
Investigators conducted a series of measurements and tests before and after the cannabis was administered in order to systematize the variables. In one test, a weight was placed on the muscle between the thumb and forefinger. Dahan: "Healthy people can handle ten kilograms. For a fibromyalgia patient, one kilogram is already painful. But after administering Bedrocan products with THC, we saw that the same patient could suddenly bear ten kilos."
Both Bedrocan and the Principal Investigator believe that investigation is now required to determine whether the same results on pain relief can be reproduced in a long-term study with fibromyalgia patients. "The next study takes place with patients at home. I want to investigate whether THC can be used as an opiate-saving drug. Many people use, and abuse opiates, such as oxycodone. We think that you do not have to prescribe much oxycodone if you also allow patients to use THC," said Professor Dahan.
| Bedrocan® | Bediol® | Bedrolite® |
| --- | --- | --- |
| THC 22% | THC 6.3% | THC <1.0% |
| CBD <1.0% | CBD 8% | CBD 9% |
Overview of used products and their THC and CBD levels