This inhaler will increase the acceptance of cannabis as medicine
It took him seven years and tens of millions of dollars to transform a raw plant into a mainstream medical drug. Perry Davidson is the creator of the SyqeAir Inhaler – a new technology that allows doctors and patients to precisely dose pharmaceutical quality 'cannabis flos' by inhalation. After all these years of hard work, according to Davidson 'it is still something worthwhile waking up each morning for'.
Is that still the case?
'Yes. What's really driving everyone at Syqe is the realisation that what we achieved with cannabis can and should be replicated with other medicinal plants. Plants that pharma has shied away from for so many years. A technology that from one end takes a raw plant, and from the other end produces a pharmaceutical grade product, will have a profound impact on health.'
You founded Syqe Medical seven years ago and you are running the business. How does a usual business day look like?
'A usual business day in a medical start-up is relentless. Add to that the fact that the SyqeAir Inhaler is the first product of its kind, designed for an industry which is still in its infancy. This forces us to innovate in practically every frontier, be it technological, clinical, regulatory or legislative. Therefore a usual business day in Syqe is an interaction between the multiple dedicated teams – biology, chemistry, mechanics, electronics, software, design, product, engineering, operations, clinical, pharmacology, QA/RA, legal and of course the standard teams of HR, finance, business development, marketing and IP.'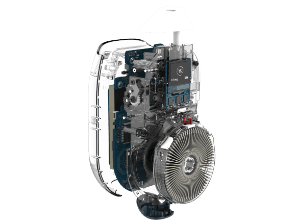 What inspired you to start Syqe?
'What drove me to start Syqe was sheer frustration. In 2006, I co-founded the first cannabis company in Israel and while I was the CEO I interacted with nearly 2,000 patients and of course the medical community at large. I experienced first-hand the hardships of introducing a plant into a western health system and offering patients a predictable and safe treatment. I did not accept the fact that cannabis had such a significant therapeutic role, but not a single pharmaceutical company was able to transform it into an acceptable and efficacious mainstream drug.'
What makes the SyqeAir Inhaler different from all other vaporizers on the market?
'For the cannabis industry, SyqeAir Inhaler is the first and only metered dose cannabis inhaler meeting pharmaceutical standards, a strong emphasis on meeting pharmaceutical level drug delivery precision.
For the pharmaceutical industry, Syqe is the first and only drug delivery platform able to administer whole plants within pharmaceutical standards, and also the first that allows changing dose levels in real time – the first Selective Dose Inhaler.'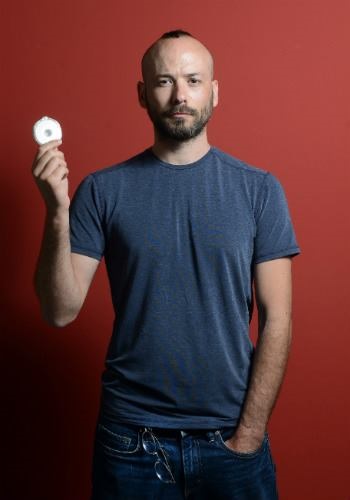 How did you manage to put the whole cannabis plant into a small cartridge that's is not larger than a biscuit?
'Syqe's selective-dose inhaler consists of a cartridge that holds 75 VaporChipsTM. Each chip is loaded with an exact amount of fully-standardised whole-plant cannabis, ground in a unique process that preserves the medicinal properties of the plant in their entirety. Real-time thermal and airflow controls enable the inhalation of precise amounts of naturally-occurring molecules directly from the cannabis plant.'
Clinical trials with the SyqeAir Inhaler
Since 2014 Syqe has completed three clinical trials. The first trial was already published – a pharmacokinetic study that demonstrated the technology indeed meets pharmaceutical standards for drug delivery via inhalation. Subsequent trials focused on safety and efficacy for dosing in microgram levels. Outcomes were very positive, and Syqe expects to publish the rest of the clinical data soon. The inhaler has been in use in a hospital setting since 2015, and is expected to be available to patients in Israel later this year, distributed by Teva Pharmaceuticals. But Syqe also has prepared its infrastructures for the international markets, as they has set their sights on Europe, Canada and the United States.
You are using Bedrocan's standardised raw plant material for the micro dosed cartridges. Why have you chosen for Bedrocan as a supplier?
'Quite simply Bedrocan was able to provide us with pharmaceutical-grade GMP starting material. The standardisation levels Bedrocan has achieved is unparalleled, allowing us to guarantee the pharmaceutical precision levels which are so needed for this industry.'
Do you think the SyqeAir Inhaler can contribute to a better acceptance of cannabis as a medicine?
'Any technology that takes the cannabis plant as a whole and transforms it into a pharmaceutical product will immediately increase the acceptance of cannabis as medicine.'