Bedrocan at CPhI Worldwide 2019 in Frankfurt
Bedrocan will be present at the world's largest pharmaceutical exhibition, CPhI Worldwide. At the fair we will present ourselves as the first GMP supplier of plant-based full-spectrum cannabis APIs. CPhI gathers over 45,000 pharma professionals from around the globe with more than 2,500 international exhibitors. It is the place for Bedrocan to network and meet pharmaceutical companies that are interested in cannabis as an active pharmaceutical ingredient. (API).
Global trend
A global trend has arisen: Prescribers are becoming more familiar with cannabis-based medicines and prescribing them. The increasing demand for pharmaceutical quality cannabis-based medicines has resulted in greater need for reliable and consistent APIs.
Text continues below the announcement.
Meet us in Frankfurt
CPhI Worldwide 2019 will be held in Frankfurt from Tuesday November 5th until Thursday November 7th.
You can visit our booth and meet our Business Development team at stand number 41B46.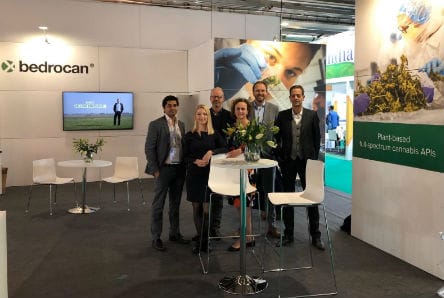 Should you wish to make an appointment, please fill in the form below and we will get in touch with you.
In their quest for a reliable source of API, pharmaceutical companies are increasingly finding their way to Bedrocan.
This is unsurprising given Bedrocan is the only fully GMP-certified producer of standardised medicinal cannabis in the world. Founder and CEO Tjalling Erkelens talks about standardised pharmaceutical quality medicinal cannabis.
Can you define standardised medicinal cannabis?
"It refers to cannabis products that are consistent in terms of its active ingredients – the cannabinoids tetrahydrocannabinol (THC) and cannabidiol (CBD), but also the terpenes which are the aromatic compounds. Bedrocan produces five different varieties of medicinal cannabis. They are produced in accordance with pharmaceutical quality requirements, because our production sites comply with the requirements imposed by GMP – from cultivation to packaging. Each variety shows a constant composition of cannabinoids and terpenes; batch-to-batch, year after year. That's what we call standardised medicinal cannabis. We have been doing this for over two and a half decades now. And we're only getting better."
Why standardisation?
"To us standardisation is a core concept. It is the essence of our mission and vision that were defined years ago but that are still relevant today. The patient is at the heart of all this. Prescribers, pharmacies and patients expect a safe product that works. They expect a product that complies with all the pharmaceutical production requirements, and that starts with high quality starting materials. The pharmaceutical industry needs an API that is consistent in its composition to develop and manufacture novel cannabis-based medicines."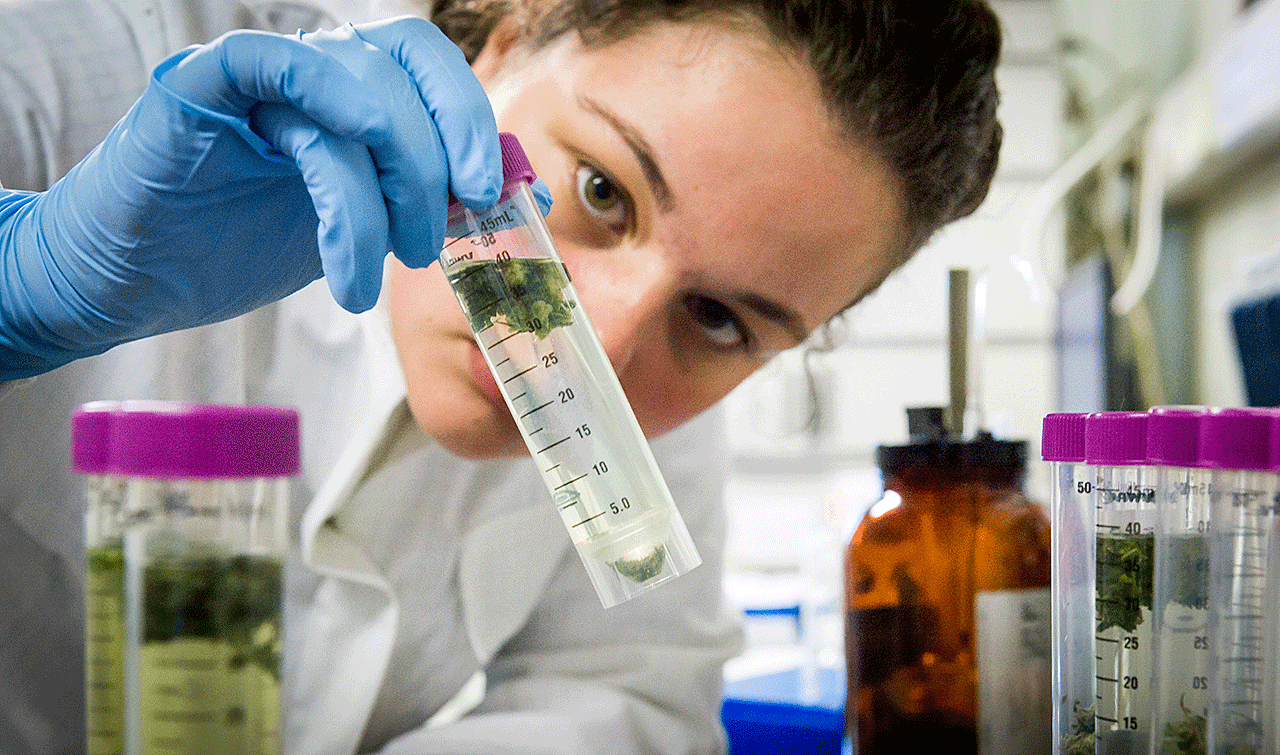 How do you achieve pharmaceutical standardisation with cannabis?
"Over the past 25 years we have developed and refined a unique method that has taken cannabis to the level of a pharmaceutical API. It starts with stable plant genetics, followed by a series of processes that are fully standardised and controlled. Our cannabis is produced under climate-controlled conditions, with minimised external influences. Furthermore, Bedrocan was the first medicinal cannabis producer to be compliant with the European Medicines Agency's GMP standards, covering the whole production process."
How does the pharmaceutical industry benefit from this?
"Bedrocan is the world's first GMP producer of standardised, full-flower medicinal cannabis. Consequently, our API offers seamless GMP finished product manufacturing. We offer both blended and genetically distinct herbal preparations suitable to develop novel, cannabis-based medicines."