Bedrocan donates Volcano Medic vaporizers to Czech hospitals
Bedrocan has donated ten medical vaporizers to two Czech hospitals. They concern the Volcano Medic and they are used in the Sint Anna University Hospital and the Masaryk Cancer Institute in the Czech city of Brno. Under the guidance of trained personnel, pain and cancer patients learn how to operate and dose the device. The Sint Anna Hospital has set up a special area for this purpose, which was put into use officially on 17 April.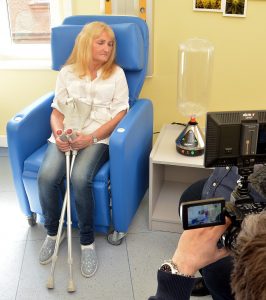 No reimbursement
The Czech Republic has had a medical cannabis programme for many years. However, as in the Netherlands, cannabis and expensive vaporizers are no longer reimbursed by health insurance policies, causing a major problem for patients with low incomes in particular. Bedrocan hopes that by donating the Volcano Medic vaporizers, patients are able to familiarize themselves with vaporization as a method of administration before they purchase the vaporizers. Vaporizing is generally regarded as the most efficient dosage form because the active substances are absorbed quickly into the body. It is also safer than smoking because there is no release of toxic substances, such as carbon monoxide, ammonia or polycyclic aromatic hydrocarbons (PAHs).
Capsules
Bedrocan has been working with one of the doctors of the St. Anna hospital, doctor Radovan Hřib, for many years. As a pain specialist, he prescribes medicinal cannabis for patients with chronic or acute pain. The special user space was his idea.
Doctor Hřib commented "Now patients often have to rely on capsules that are compounded by the pharmacy, but it is not the best dosage form in pain management. Vaporizing is preferable above all else, because the vapour is absorbed immediately into the bloodstream and the effect is felt immediately. "
In addition to his work in the hospital, Dr Hřib is associated with the Czech patient organization KOPAC. In the Czech Republic he is regarded as the medical expert in the field of medicinal cannabis. He cooperates with government bodies to increase the availability of cannabis for medicinal use to the patients and to simplify administration for doctors.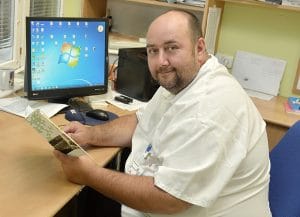 He was also involved with the registration of medical vaporizers in the Czech Republic. The user area with the vaporizers is intended to teach patients to dose. Doctor Hřib said "Unfortunately there is no universal dosage. Every patient reacts differently to cannabis. Here they learn which dosage suits them best. Under expert guidance, they also discover any possible side effects occur and how to deal with those."