Bedrocan starts a series of informative webinars
Bedrocan offers doctors, researchers and scientists an online platform to share their information and findings on medicinal cannabis with a wider audience. In a series of informative webinars of half an hour each, moderator Ole Heil from Bedrocan talks to all kinds of experts. Recent studies, experiences of doctors and patients and the effects of medicinal cannabis are discussed under the title "Bedrocan Series".
Cannabis as medicine; the scientific approach
Bedrocan Series starts with Renger Witkamp, ​​Professor of Nutritional Biology at Wageningen University & Research, Netherlands, and chairman of the Institute Medicinal Cannabis Netherlands. He will talk about scientific research and the need for a Dutch Institute Medicinal Cannabis.
The informative webinar has already taken place.
Cannabis as medicine; the effects on our brain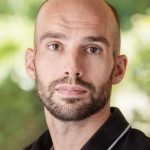 The second speaker in the Bedrocan Series is Matthijs Bossong, neuroscientist at Utrecht University Medical Center, Netherlands. Bossong will dive deeper into our endocannabinoid system and explain the effect on the function of the brain and psychiatric conditions.
This informative webinar takes place on Thursday, July 8 at 12.30 pm (CET).
More information about the Bedrocan Series, the guest speakers and the registration process can be found on the Bedrocan Series webpage.