Battle for better access in Poland remains essential
The battle for access to lawful medicinal cannabis is often a long struggle by an individual patient. In Poland, it is the battle of mother Dorota Gudaniec for her son Max, now ten years old. The personal fight to have medicinal cannabis oil prescribed for her seriously ill child contributed to an amendment of the law in Poland. Medicinal cannabis is now permitted and in Poland they are now more positive about the use of medicinal cannabis. Yet, according to Dorota, the battle is far from over.
Lack of knowledge
"In Poland there are still a lot of things that need to improve. It is a constant battle. Although it has been possible to change the law in Poland, doctors still have little knowledge of cannabis treatment. There is a lack of education, and doctors are often steeped in stereotypes. There is also a lack of proper cannabis treatment. If a patient is lucky enough to find a competent doctor, access is extremely limited. At the moment, there is one preparation available at a very high price. Patients continue to hit the black market and this is a terribly sad and worrying situation."
Which changes would you like to see in Poland?
"I would like different and affordable cannabis preparations with different CBD to THC ratios to be available in Poland. I would like medical staff to be trained properly, so that doctors are not afraid to administer such a therapy. I would like improved regulation of the CBD market, because right now it is an El Dorado for less ethical entrepreneurs. We already have reports of Chinese synthetic CBD flooding the market. This is a dangerous situation, especially for patients."
You believe that education is the key to true success. Only reliable information, derived from reliable sources, based on facts. Is that a difficult battle in Poland?
"I believe that reliable and confirmed knowledge is the only way of overcoming stereotypes, prejudices and phobias of every kind. However, patients' experience should also be recognized as knowledge. Science is all about facts, but humans are complex beings and many aspects of human experience escape the annals of scientific research."
The story of Max
Dorota's son Max was born with Down's Syndrome. When he was a baby of just eight months old, he was also diagnosed with West Syndrome, a serious type of epilepsy that manifests itself in the first year of life. Max' development halted completely. From a curious and cheerful baby he transformed into a living, emotionless doll. His life was nothing but a series of seizures. From a few dozen to, at its worst, a few hundred a day.
The epileptic condition of her son changed into a form without treatment, Lennox-Gastaut Syndrome. At the age of five, Max' situation deteriorated to such an extent that the young toddler ended up in intensive care where he was kept in an induced coma. Doctors thought there was a real chance he would not survive. Not one treatment brought solace.
That was the time his mother Dorota could not sit and watch in suffering any longer and started her trawl of the internet. "I felt powerless and desperate. I literally held Max with one hand and searched the internet with the other. My child was dying." On the internet she found information about how medicinal cannabis had saved the life of an American girl that struggled with a similar syndrome. "I showed the article to the doctors but they ignored me and went as far as to forbid me to even think about cannabis."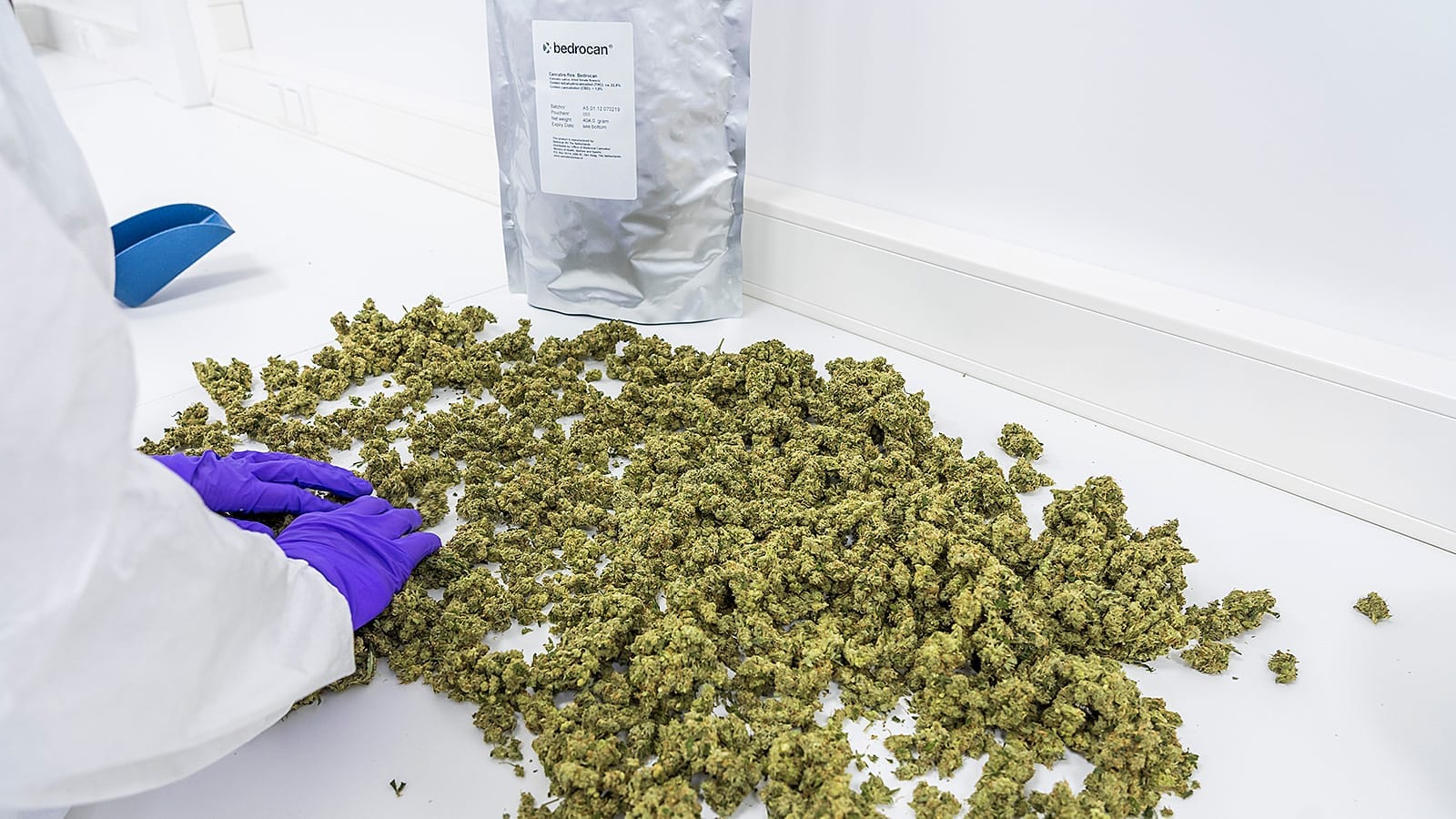 Photo: Magdalena López Pawłowicz
However, Dorota was undeterred and started up a difficult procedure to have cannabis oil prescribed for her son. With official permission from the Polish Ministry of Public Health and a doctor's prescription, she managed to get cannabis oil from the Netherlands. She administered this to her son without the knowledge of doctors or relatives. "At that time, Dr Bachański was the only doctor who knew about administering cannabis. Other doctors either knew nothing or warned me of long-term effects, drug addiction or criminal liability."
After just two weeks, Max showed noticeable signs of recovery and after nine weeks Max had recovered from all the complications caused by his illness. It is not known why the boy survived, but it is assumed that this was largely down to administering cannabis oil. "A few doctors who have seen Max' progress now think more positively about the use of cannabis as a therapy and have become our allies and even collaborators."
Today, ten-year old Max is a happy boy who learns new skills day by day. "He is a healthy, cheerful and slowly developing boy. He sits on his own, stands on his own feet and is learning how to walk. He is slowly regaining his life but still needs intensive rehabilitation."
You started the Max Hemp Therapeutic Center. What does this institute do?
"The Max Hemp Therapeutic Center is a facility that was founded because of the need to give patients real help based on reliable facts, understanding and respect for human dignity. The center is also a kind of manifesto against the objectification of patients who are forced into soulless systems as a result of their illness. Our doctors and consultants look at each person as a whole, with dignity and mindfulness. Each visit to our center is an act of human-to-human relationships. A visit can take anything up to 2-3 hours depending on the patient's situation and needs. We have created a friendly place for people in suffering. We provide them with many different types of support on the road to health. We care about the body's needs, about well-being and emotions. We do not give out illusions but we're not allergic to hope either."
Where do you think Poland will be in five years time?
"I have faith in the wisdom of Poles. I believe that in five years time, the legal, social, scientific and business situation will be better regulated. Poland will conduct its own scientific research, it will be normal for cannabis to be used in Polish hospitals, and Polish growers will make a real contribution to developing new varieties dedicated to patients around the world. We will definitely grow cannabis on Polish soil."
Do you have a message for parents who are engaged in the same battle?
"Don't be afraid of cannabis. Don't be afraid to fight for the lives of your children. Don't let any system in the world prohibit a basic human right – the right to save health and life in all kinds of ways."