Bedrocan products officially available in Ireland
Ireland is getting two new medicinal cannabis products: Bedrocan and Bedrobinol. Recommended by the Health Products Regulatory Authority (HPRA) and approved by the Department of Health, an Irish company Oleo was successful in adding these two medicinal cannabis products to the Medical Cannabis Access Programme. This makes it possible to import Bedrocan medicinal cannabis products directly from the Netherlands. Both products can be prescribed for intractable nausea and vomiting associated with cancer chemotherapy, despite the use of standard anti-emetic regimens.
Bedrolite oil
Oleo will also produce a chemical free cannabis oil solution using Bedrocan trichome powder. It is not yet known when this oil will be available in Ireland but Oleo is confident it will be sometime in 2022.
Medicinal cannabis oil is mainly used by children with a severe form of epilepsy. Bedrocan's cannabis products, including Bedrolite oil, have not been on the list of approved dosage forms since the start of Ireland's medicinal cannabis programme. This is to the great indignation of parents of children with epilepsy, who have had to get the oil from the Netherlands for years.
Irish Medical Cannabis Access Program
In Ireland, only products listed under the Medical Cannabis Access Program can be prescribed by a doctor. The following specified medicinal products (cannabis-based products) have been accepted as suitable for use:
Aurora CBD drops
CannEpil
Tilray oral solution
Bedrocan products have, therefore, recently be added to this.
The couple Shirley and Richard Creagh are the people behind Oleo. They have been committed to making Bedrocan available in Ireland for almost three years. Richard Creagh: "Many parties have tried, but it is very difficult to get cannabis products, including oil, into Ireland under current legislation. Having an import license now opens new doors. Without this approval, we couldn't even sit down with the Dutch OMC or Bedrocan. It is really a big step forward. Not just for us as a start-up company, but especially for Irish patients."
The products are supplied directly by the OMC, packaged by Oleo in Ireland, distributed to retail and hospitals pharmacies around the country.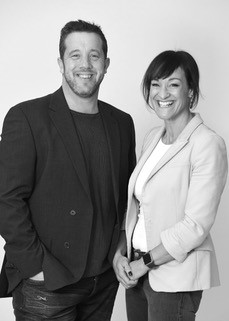 Online application
The company has also developed a mobile application OleoCare that allows Irish patients to monitor dosage, symptoms and any adverse affects. With a QR code on the Oleo box, the patient can log in and keep track of which doses have been used and what effect they have had. The patient indicates on a sliding scale how he feels at a certain dose. Shirley: "Not only does it give the patient insight, but this data is also useful for the healthcare provider because they're always looking for information about the effects of medicinal cannabis."
Disease indications approved for treatment
The Irish Medical Cannabis Access Programme is to provide access for patients with the following medical conditions which have failed to respond to standard treatments:
Spasticity associated with multiple sclerosis
Intractable nausea and vomiting associated with chemotherapy
Severe, refractory (treatment-resistant) epilepsy