Switching cannabidiol is not recommended
The Dutch Medicines Evaluation Board (MEB) has added cannabidiol to a list of medicines for which switching is not recommended. This is in the interest of the patient because it concerns medicines of which incorrect intake leads to serious problems. Cannabidiol is used by patients with epilepsy.
The MEB list has been drawn up on behalf of the Dutch Ministry of Health, Welfare & Sport. In the Netherlands, cannabidiol, compounded by a pharmacist, can be prescribed according to the Epilepsy guideline from June 2020 in children (from 2 to 18 years old) with a treatment-resistant Dravet syndrome or in patients (from 2 years old) with a treatment-resistant syndrome Lennox Gastaut.
In the Netherlands, and several other countries, oil made from the pharmaceutical CBD-containing cannabis product Bedrolite is prescribed to these patients.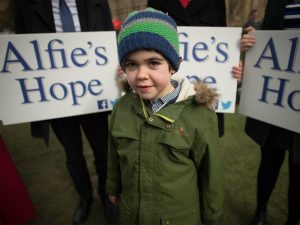 Alfie Dingley
Patients in the Netherlands can obtain this oil from pharmacies on prescription from the doctor. Around the turn of the year, unrest arose in England because this product would no longer be available to English patients due to Brexit. The dire situation of several patients, including nine-year-old Alfie Dingley, hit the press in England and the Netherlands. The Dutch and English governments have now found a temporary solution.
Response of Health Minister
The Dutch Health Minister, Van Ark, endorses the MEB list. "After all, patients should not run any unnecessary health risks as a result of switching drugs," the ministry said in response.
Bedrocan's response
Bedrocan is pleased with this decision by the MEB and the minister. The Dutch cannabis producer produces various cannabis products that are processed as medicinal cannabis oil on behalf of the Dutch Ministry of Health. CEO Tjalling Erkelens: "The decision is in line with what we have seen and emphasized in practice for years; namely that our products cannot simply be exchanged by another product with a comparable amount of CBD. Medical cannabis is simply more complex than just CBD or THC. See, for example, the situation in England at the beginning of this year. Many epilepsy patients were in danger of getting into acute problems because they could no longer access cannabis oil from the Netherlands due to Brexit. Hopefully, the inclusion of cannabidiol on this list will eventually lead to European regulations that guarantee availability for the patient."