Bedrocan stays away from recreational use
Before the turn of the millennium 'producing cannabis of pharmaceutical quality' was a self-imposed task. Today it is nothing less than a tour de force for Bedrocan. Operating across the globe, Bedrocan is keeping abreast of the growing demand for the highest quality medicinal cannabis.
The will to move cannabis to the level of a licensed medicine came from Tjalling Erkelens, founder and chairman/CEO of Bedrocan. From the start he envisaged a specialised cultivation process. He made a three-fold promise to the Dutch government (in 2003 – ed.) – to be patient inspired, science driven, and regulatory compliant. Since then, Bedrocan has been the sole supplier to the Dutch prescriber-pharmacy medicinal cannabis programme.
Cannabis varieties
"The cannabis varieties we supply now are based on years of knowledge and experience, and on patient need," clarifies Erkelens. "In conjunction with our client, the Dutch government, we translated that into a number of standardised varieties of cannabis flos (the whole dried flower). These days there is more and more scientific research into the effect of the active substances in cannabis on the human body, to ensure the approach to medicinal cannabis moves from empirical and anecdotal to scientifically sound. We support this development wholeheartedly. Bedrocan continues to undertake and support scientific research. The same applies to studies of administration methods, such as our patient-friendly vaporizer. Input from patients continues to be essential, because they are the reason for our efforts. We have now come to a point where we initiate and support clinical trials. If your aim is to have cannabis registered as medicine, you can only achieve that on the basis of scientific evidence."
In the area of compliance, Bedrocan has always taken a clear course. Erkelens continues: "From the start we have worked in accordance with applicable legislation and regulations. That is beyond dispute as far as we're concerned.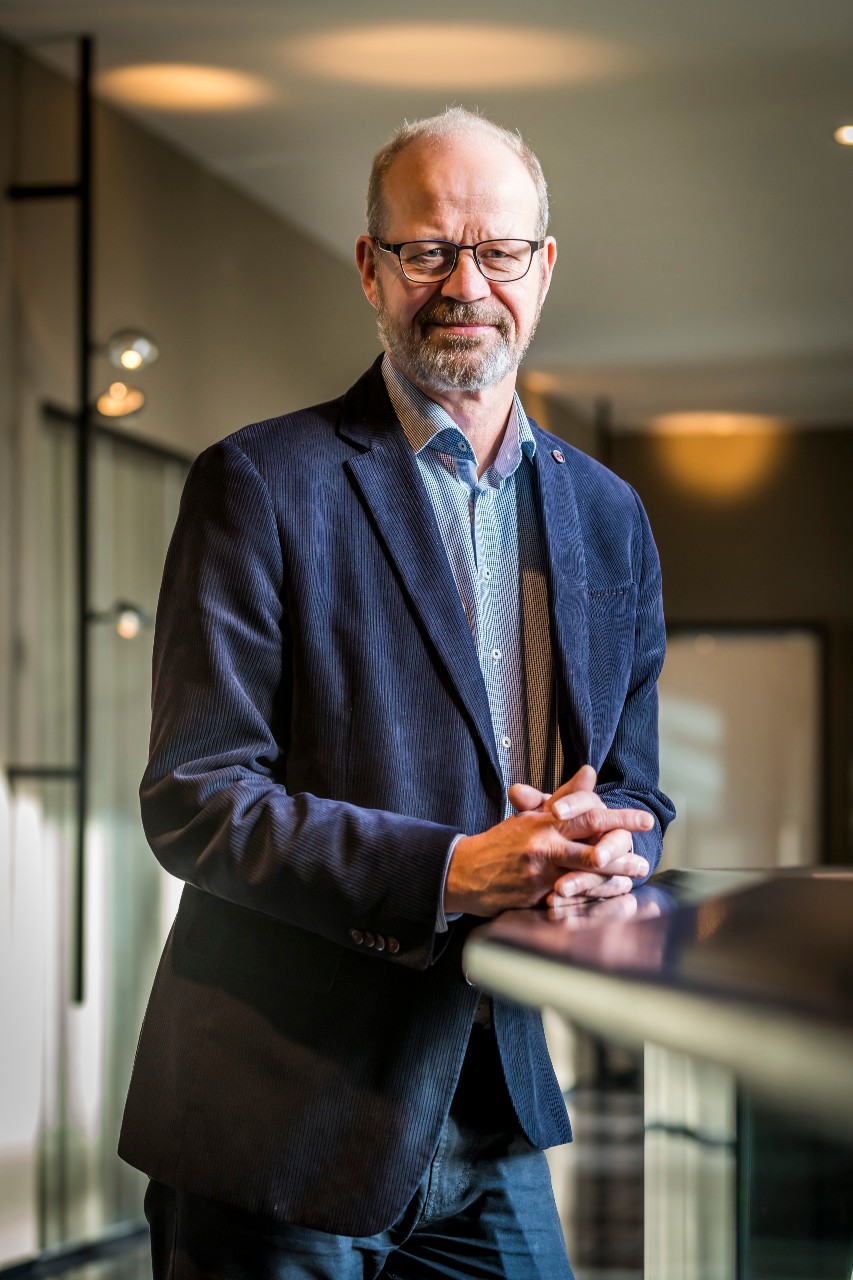 Outside the Netherlands, we only wish to focus on countries where the production and use of medicinal cannabis is enshrined in law. We continue to focus on the medicinal application of cannabis; intended for patients.
We are never party to the global discussion about legalisation, we stay away from recreational use, and only seek to cooperate with partners that share our vision of compliance."
This choice means that Bedrocan and its licensees are bound by increasingly stringent requirements in the area of quality and safety. Compliance, again. This time a commitment to pharmaceutical requirements. "Fair enough", says Erkelens. "We are a pharmaceutical company. So you need to comply with strict requirements and be tested for those. That is why we were the first manufacturer to have the entire production process – including cultivation – good manufacturing practice (GMP) certified. It is why we invest in people, equipment and processes in that area."
Cannabinoid therapeutic products
Globally there is increasing interest in the medicinal application of cannabis. Not only as pharmaceutical cannabis flos for vaporization, but also as an active ingredient for cannabinoid therapeutic products. Bedrocan keeps pace with those developments.
In 2016, we started with controlled cultivation, and that led to a larger, more streamlined organisation, where botany joins forces with pharmaceutical knowledge. In 2017, a new state of the art production site was commissioned. "This enables us to meet the growing demand in the Netherlands and abroad", continues Erkelens, who realises that the interest in medicinal cannabis will increase across the world.
What is medicinal cannabis?
When medicinal cannabis has to be defined, there is always a discussion about the difference between the medicinal and recreational use of cannabis. The Dutch Office for Medicinal Cannabis (OMC) has final responsibility for the medical and scientific use of cannabis in the Netherlands. The OMC describes medicinal cannabis on its website as follows: "Cannabis distributed by pharmacies is of pharmaceutical quality and complies with the strictest requirements. This cannabis is intended for medicinal use only. That is why we refer to medicinal cannabis."
It is all about cannabis that is meant for people who can't function properly due to a certain condition. Often these people have a low level of resistance and that makes product safety crucial. The cannabis that is supplied by the OMC to pharmacies in the Netherlands and exported to some countries, is produced by Bedrocan Nederland in accordance with strict protocols in a standardised, predictable process. That is the only way to standardise the product – the same amount of active substances per variety in each and every batch. This happens in a conditioned environment and – from cultivation to packaging – in accordance with the strict requirements of good manufacturing practice (GMP). The cannabis is free from contamination and is tested for this continuously, as for its standardisation.
"The number of countries that are active in the area is increasing and that is all to the good. However, it is important that we express clearly who we are, what we do, and why we do it this way. Anyone can address us on that."