Marie Arena, a strong voice bringing the topic of medicinal cannabis into European politics
Bedrocan has always been a strong advocate for internationally harmonised regulations on medicinal cannabis. A woman with the same cause is a Belgian Member of the European Parliament (MEP) Marie Arena (PS). Last December, she organised a large event in the European Parliament in Brussels named 'Cannabis Renaissance.' She chose this name on purpose to represent the revival of the cannabis plant: 'The cannabis plant is part of a long history that is currently revived across Europe, in traditional and medicinal use and scientific research.'
Bedrocan spoke with Marie Arena and asked her what her plans are for medicinal cannabis in Europe.
As a MEP, you have been quite active on the topic of medicinal cannabis. Why?
This will obviously be a lengthy process, but our goal is to have a new EU legal framework on the use of cannabinoids in medicinal products and the marketing of these products to ensure access of patients to these products.
An even further step would also be to make progress on the legislation of CBD beyond medicinal uses but this is not our main goal yet.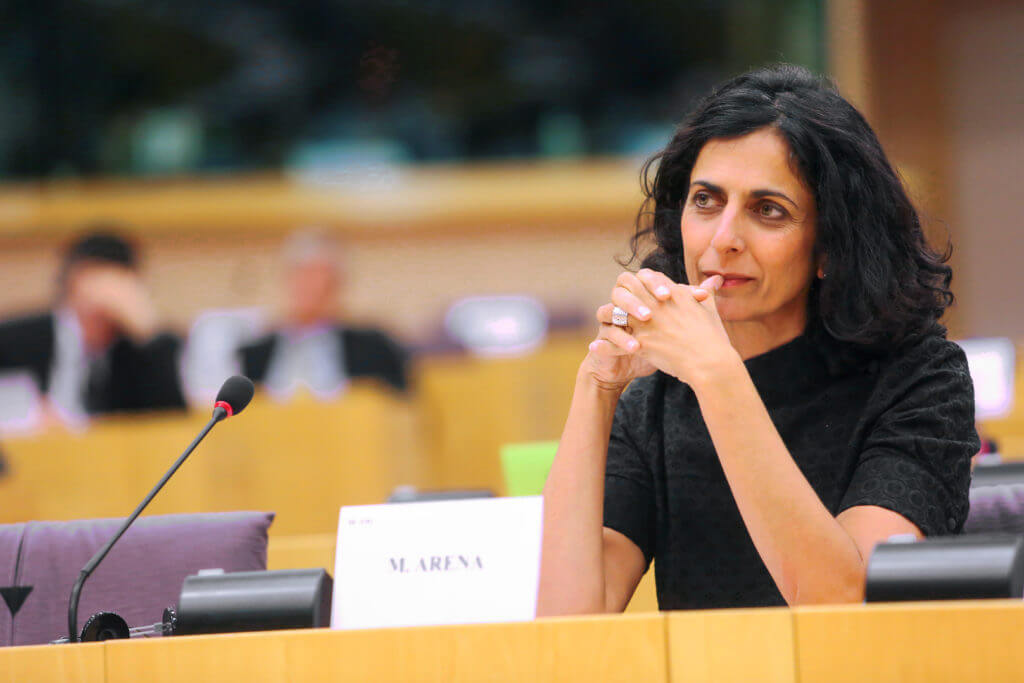 You promote a clear distinction between medicinal cannabis and cannabis for recreational purposes. Why do you think that separation is important?
I think this clear distinction is important for two reasons. First, there is still a strong misconception and taboo when talking about cannabis. Many people still see cannabis in the illegal drug context and not for its medicinal properties. So I think separating the two is a way to reassure these people and to include them in the dialogue around this topic.
The second reason this is important is from a legal point of view. There is already a European framework that enables Member states to develop medicinal cannabis programs. So the base is already here for us to build upon and go further. When it comes to recreational purposes, this is a much more sensitive topic that lies with the Member states. And this also serves the first aspect I was talking about regarding the taboo around cannabis. The strong legal framework around the use of cannabis for medicinal purposes will help reassure and talk to people that have understandable concerns about this.
Marie Arena
Marie Arena, born and raised in Belgium, comes from an Italian migrant family. Her father worked in the Belgium mines and the glass and steel industry. From this background, Arena got her commitment to work hard for a fairer society in which citizens are protected and their rights respected.
After her studies in economic sciences, she held various jobs, eventually becoming a Minister for employment and training in Wallonia's government.
Since then, she served both as a federal minister in the Verhofstadt II government and the prime minister of the Cabinet of the French Community in Belgium. Arena was first elected in the European Parliament in 2014, and since then, she has worked tirelessly to promote her values and ideals, among which are the public interest and her commitment to a social, transparent, and united Europe. Besides she is advocating for European harmonisation in medicinal cannabis legislation she is also a member of a new special commission on cancer.
Many countries have their own system for getting medicinal cannabis to patients. Do you believe European harmonisation in legislation is necessary?
This is true that several countries already have medicinal cannabis programs, but the lack of harmonisation at the European level is detrimental to patients first. If we want to make the European framework on medicinal cannabis evolve, our main focus must be patients' access to their medicine. We know that even in countries with such programs, patients often have difficulties to have access to these treatments. There is also the issue of cross-border healthcare. Directive 2011/24, which sets the right of patients when traveling in another Member states to receive healthcare. We must make sure that patients' rights are ensured and that they can have access to their medication across all of the EU.
As of now, the products patients can find from one country to another can have different properties due to the differences in THC and CBD concentration from one Member States to another. This is another reason for which we need a harmonised legislation.
Do you think harmonisation is possible?
I do believe that we can achieve at least some level of harmonisation. More and more countries are launching their own medicinal cannabis program, such as France which just launched a very ambitious experimentation program. So I believe there is a momentum that can make things move in the right direction.
There is also the vote, that has unfortunately been postponed, of the United Nations' Commission on Narcotic Drugs (CND) on six recommendations following a critical review of cannabis-related substances. If these substances are taken out of the list of Narcotic drugs and this is supported by a number of EU member states, this would be an important political message for us to go further.
What steps will you be taking next to achieve your goals?
We are in the process of contacting interested Members of European Parliament to create a working group in the parliament on the topic. We really want to be a cross-party committee. This working group will work as a forum to discuss and have exchanges with all the relevant stakeholders, experts, NGOs, patients association, and the European Commission.
From all this consultation, we will try to work on a common position we could defend in the Parliament.
If it all goes to plan, a further step, maybe for the second semester 2020, would be to have an initiative report on the topic at the Environment and Health Committee. This will be important in order to have a strong position on the topic and to get the Commission involved.