Matthijs Bossong: "THC conducts psychotic-like symptoms in healthy people"
Matthijs Bossong is a neuroscientist at the University Medical Center Utrecht, where he conducts scientific research into the effect of cannabinoids (especially THC and CBD) on the human brain. Bossong has been involved in such research for sixteen years, first upon completing his PhD in Utrecht, where he investigated the endocannabinoid system's role in psychiatric disorders in the human brain. That research focused mainly on the influence of THC in the development of psychosis-like symptoms. Later, Bossong conducted research on CBD and how this cannabinoid works in people at high risk of developing psychosis at the Institute of Psychiatry (King's College) in London. Bossong subsequently deepened this research at the Department of Psychiatry of the University Medical Center Utrecht with a study into the effect of CBD in patients with a psychotic disorder.
Bedrocan Series
Matthijs Bossong kicks off the second edition of Bedrocan Series with a brief explanation of the endocannabinoid system (ECS). Simply put, the functioning of our brain depends on communication between neurons (nerve cells), and that communication takes place via neurotransmitters. Well-known neurotransmitters include dopamine, glutamate, and gamma-aminobutyric acid (GABA), all of which affect feelings of tension, fear, and anxiety. But cannabinoids are also neurotransmitters. We only knew since the end of the last century that they are not only found in cannabis (phytocannabinoids), for example, but also in the human body (endocannabinoids). It is, therefore, logical to assume that the administration of phytocannabinoids influences communication in the human body. And thus also the brain and how our body is controlled.
Clear conclusion
Bossong can already share a clear conclusion with more than fifty participants during the webinar. "THC contributes to psychosis-like symptoms in healthy people," he says. This conclusion follows from research in which a group of healthy people vaporized THC and were subsequently examined using an MRI scanner while performing a number of assignments. "We saw increased activity in certain parts of the brain when THC was administered in these tasks," Bossong says. "This involved those parts of the brain where you can also see increased activity in psychosis. Everything indicates that THC causes those parts of the brain of healthy people to work harder than normal to carry out certain tasks." Bossong compares that to a car that suddenly needs more fuel to cover the same distance.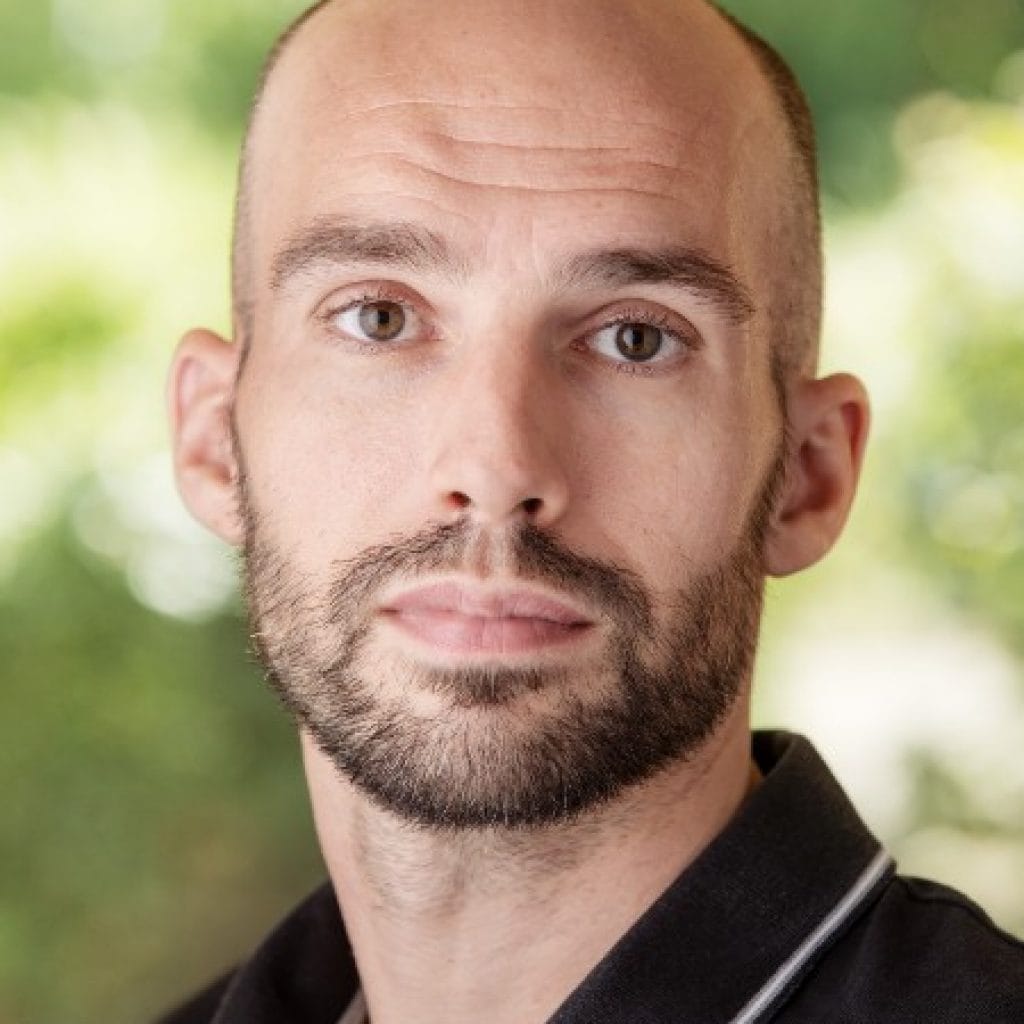 Effect of CBD
In later research, Bossong focused on the effect of CBD. The central question was whether CBD could normalize psychosis or psychosis-like symptoms. In London, it was investigated how people at increased risk of psychosis (but who have not yet been diagnosed) respond to CBD. It became clear that symptoms of psychosis (anxiety, depression) were reduced by using CBD. The study among 31 patients with psychosis that was subsequently conducted in Utrecht seems to confirm this. It also raises questions on whether CBD, like THC, is a psychoactive substance. "That quickly raises a semantic discussion about 'psychoactive', but the fact is that CBD also affects certain parts of the brain, at least in people with a psychiatric background. In healthy people, you see that THC has an 'intoxicating' effect," says Bossong.
THC is a risk factor in the development of psychosis, even when using medicinal cannabis, Bossong says when asked. "You can compare that to the role that smoking or eating hamburgers have in developing cardiovascular problems." So be careful.
Scientific research
Like many of his colleagues, Matthijs Bossong emphasizes the importance of (more) scientific research. In the coming years, he will be involved in a large, multi-year international study into the effect of CBD among approximately 750 patients, partly people with psychosis and partly people with an increased risk of psychosis. The research, led by King's College, should provide even more insight into how the endocannabinoid system works and how cannabinoids affect the function of our brain.