Medicinal cannabis information available at the Floriade
In order to raise awareness of the Dutch medicinal cannabis program, Bedrocan will be present at the Floriade Expo together with the Institute for Medicinal Cannabis Netherlands and the OMC for the next six months. More than two million visitors are expected at this world horticultural exhibition from April to October 2022.
This time, Bedrocan has a special bond with the location of the Floriade, as it will be held in the province of Flevoland. Bedrocan's largest production location is also located in Flevoland.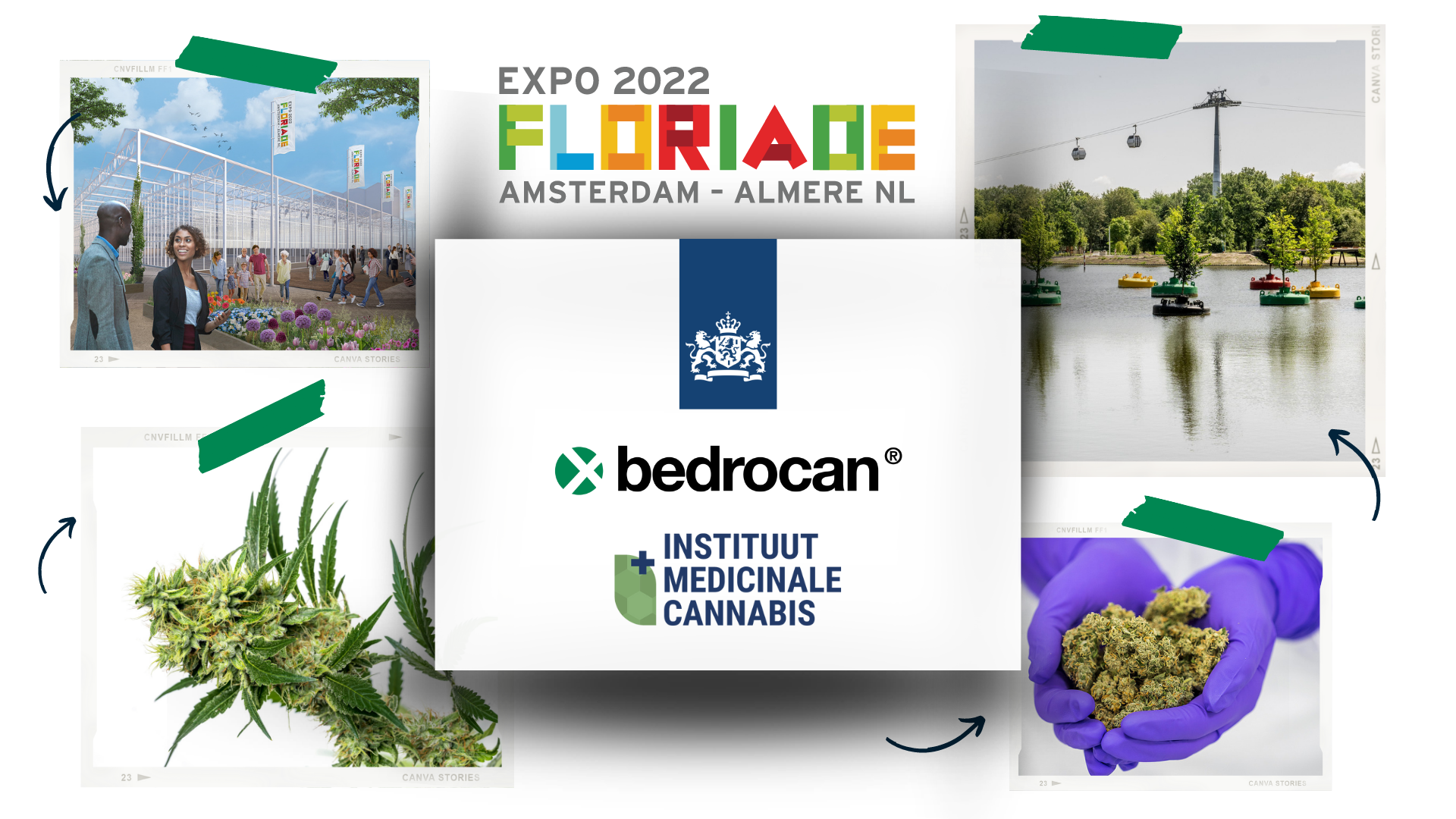 Great need for good information
More than ever, there appears to be a need for good and reliable information about the medicinal cannabis program. This program has been running in the Netherlands since 2003. Patients can obtain medicinal cannabis on a doctor's prescription at the pharmacy. This concerns dried cannabis, cannabis oil or CBD oil. These cannabis products are safe to use and are produced under pharmaceutical regulations. It recently emerged that Dutch people who use cannabis for medicinal reasons often do so on their own and do not consult a doctor or pharmacist. The Trimbos Institute has investigated this for the first time (see box below). CBD oil, which is freely available in the Netherlands, is particularly popular. Dutch patients apparently do not know that they can be prescribed medicinal cannabis, including this CBD oil, through their doctor.
Cannabis distribution in the Netherlands
In the Netherlands, the distribution of medicinal cannabis is strictly separated from the tolerated sale of cannabis for recreational use through coffee shops. Medicinal cannabis is only available on a doctor's prescription and is grown by Bedrocan under strict guidelines on behalf of the Dutch Office for Medicinal Cannabis (OMC). In addition, numerous products with CBD are also freely available at drugstores and via the internet. CBD is a non-psychoactive component of cannabis that does not fall under the Dutch Opium Act.
Interactive booth with virtual tour
The presence at the Floriade is part of a campaign to inform people about the medicinal cannabis program. At the Floriade, there will be an interactive booth about medicinal cannabis. The visitor can click on different videos and learn more about the subject. There is also a space where visitors can test their knowledge about the subject through a quiz. On special days, a Bedrocan team will be present, and it will be possible to take a virtual tour through our production location.
The Floriade Expo opens its doors on April 14 and closes on October 9, 2022.
Trimbos
Only 1 in 14 people who use cannabis for medicinal reasons go to a doctor for this. The Trimbos Institute asked about the use of different types of cannabis products for medicinal purposes. Half of the users reported taking CBD oil (49.4%). Just over one third used cannabis (37.5%), and less than one fifth used THC oil (18.7%). Other products were less common. Also striking is that 2.3% of the respondents who used a cannabis product for medicinal purposes do not know whether their product contained THC and/or CBD.
Check out the latest numbers on cannabis for medicinal purposes (available in Dutch only).