New research into use of opiates and medicinal cannabis
Can medicinal cannabis reduce the use of opiates? In order to answer that question, Leiden University Medical Centre (LUMC) is starting a study into the use of medicinal cannabis as an opiate-saving product among chronic pain patients. The product Bediol®, which contains both the cannabinoids THC and CBD, is used for this purpose. The study is carried out by the Anaesthesiology Department and is partly supported by Bedrocan, the world's most experienced producer of legal medicinal cannabis.
The principal investigator, Prof. Albert Dahan, previously did research into the effect of medicinal cannabis in the treatment of chronic pain caused by fibromyalgia. An article about this was published in the journal PAIN at the end of 2018. Results of that research were positive and Dahan will now start a follow-up study. The main purpose of the study is to assess whether comedication with Bediol (6.3% THC and 8% CBD) will reduce the side effects of opioids among chronic pain patients.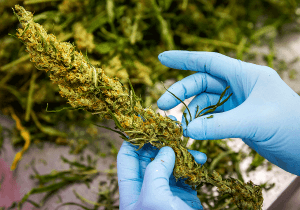 Opiates are painkillers based on the natural substance opium. Examples of opiates are morphine, oxycodone and fentanyl. Prof Dahan said "Long-term use of these painkillers is addictive and causes unpleasant side effects like drowsiness, nausea and constipation. We believe that you can reduce the amount of oxycodone prescribed if you give people the option to use medicinal cannabis."
The research team is currently working on the study's preparatory phase. It is expected that the first patients will participate this year. From then on the study will take about two years to complete.