'Without doctors and pharmacists cannabis is not medication'
Friday the 20th of April 2018 was a momentous day in Israel – a number of pharmacies are now permitted to issue medicinal cannabis to patients. This also marked the start of a pilot programme, charting the course to a regulated and properly documented system for issuing medicinal cannabis in Israel once and for all. For Yuval Landschaft, head of the Israeli Medical Cannabis Unit (MCA), this is a dream come true. "We wanted a system where the entire chain – from research and cultivation to diagnosis and distribution – is carefully regulated. We call that the medicalisation of cannabis. That system is now in place."
Israel's cannabis programme
Since 2013, Yuval Landschaft has been on top of Israel's cannabis programme. The programme intends to provide medicinal cannabis for patients in Israel, but over time it will also deal with the export of medicinal cannabis abroad. Compliant with quality and safety requirements, the starting point was 'medicalisation'; the use of cannabis for medicinal purposes based on scientific knowledge. Landschaft recollects that "all the available knowledge of medicinal cannabis in Israel was brought together and was used to develop this programme. It makes medicalisation something quite different from decriminalisation or legalisation, because our programme is focused on patients."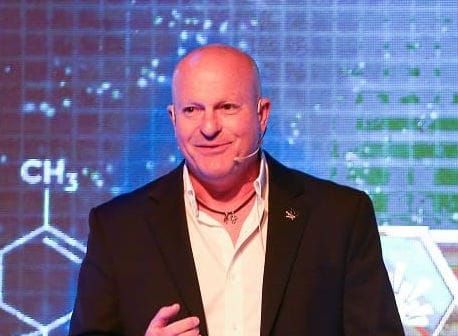 The Green Book
The Israeli programme – recorded as 'The Green Book' – covers medicalisation, the standardisation of cannabis products, the training of doctors and pharmacists and the organisation of agro-technical and medical research and development. That provides for a clear chain – from product development to the patient. It goes without saying that growers are selected carefully and that requirements are imposed on the distribution side (prescribers, pharmacists). The National Center for Cannabis, part of the Ministry of Agriculture and the Ministry of Health, maintains tight control.
Whilst in Israel the medicinal use of cannabis has been permitted for some time, a controlled programme for 'medicalisation' proved difficult to get off the ground. Setting up the MCA paved the way for a programme for medicinal cannabis. Yuval Landschaft was appointed to lead the unit. "There was a system where growers worked in a 'traditional' way and played a role in the distribution and information provision to patients", remembers Landschaft. "But you can't call that a medicinal programme, because it didn't involve any healthcare professionals. In other countries, including the Netherlands, they were much further ahead. We obtained comprehensive information from the Dutch government and were impressed by the achievements; a clear programme focused on medicinal use and pharmaceutically responsible products. That was exactly what we had in mind."
How it works
Israeli patients need a medical cannabis license, based on a specialist's recommendation. This health care professional needs to be specialised in treating the condition for which the cannabis is recommended. This recommendation is examined by the MCA, based on relevant criteria and indications. Upon receiving the approval for a medical cannabis permit for the patient, the permit will be issued and transferred to the supplier. The supplier will contact the patient to coordinate instructions and supply to him or her.
Cannacopia
The MCA – which has representatives from the Ministries of Agriculture, Health, Justice and National Security – summarised the chain for production and distribution into five chapters, which Yuval Landschaft refers to, in jest, as the 'Cannacopia' or 'the Torah of cannabis'. "We have a clinical approach that is focused on collecting and distributing scientific knowledge, identifying indications, designing a treatment protocol, defining products and their potential, administration and risk of abuse and addiction. Furthermore the entire chain – from cultivation to distribution – is covered by quality protocols based on the familiar and recognised good practices at agricultural, clinical, delivery, manufacturing and security level. We are aiming high, but it is the only way to properly regulate the availability of medicinal cannabis for patients."
Landschaft believes that Israel has now joined a small group of countries where the production and distribution of medicinal cannabis is organised by the book. "In Israel we have paved the way to a thorough system. The patient is always the starting point and the only route is that of safe, standardised products, prescribed and issued by healthcare professionals. They have the medical knowledge required to determine a diagnosis, to prescribe medication and to support patients. Without doctors and pharmacists cannabis is not medication."