Austria prohibits CBD products
Some countries permit products containing CBD either as food supplements or by turning a blind eye, but the reverse applies in Austria. The country recently prohibited CBD because the government believes that the product is uncontrolled and sales are out of hand. The Austrian Ministry of Health is of the opinion that patients need to be protected, but according to the patients organisation Arge Canna, this measure will only harm patients' interests.
The CBD prohibition in Austria became effective at the end of 2018, just before the recent recommendation from the World Health Council (WHO) to deregulate CBD. CBD, together with THC, is one of the most important active components of cannabis, whereby THC being known particularly for its psychoactive effect.
Advice WHO
The WHO recently recognised the therapeutic benefits of cannabis, and no longer considers the plant as dangerous, recently proposing to move cannabis from the strict schedule 4 to the more permissive schedule 1 in the Single Convention on Narcotic Drugs from 1961.
CBD prohibition and patients
According to the Austrian patient organisation Arge Canna, patients do not benefit from a prohibition on its own. There has to be more regulation and improved quality control of CBD products.
No quality control
Spokesperson Klaus Hübner of Arge Canna commented on the prohibition by saying "In Austria you can still buy cannabis flowers, extracts and hash with CBD and less than 0.3% THC. They're just no longer sold as a food supplement or medication, but as an aroma product or as raw plant material extract, because that is still allowed." According to Mr Hübner, there is absolutely no quality control from the government, even though these CBD products are used by patients. It is a thorn in the side of the patients organisation, who call themselves a quality guard. "We now have the worst of both worlds – CBD is not permitted for medicinal use and there are no controls of any kind. Patients are in danger because of it."
Testing CBD products
Due to the lack of quality control, Arge Canna, a non-profit NGO, has been testing various Austrian CBD products on their content substances since 2016, through an independent laboratory. On request of the manufacturer they check every product for the presence of cannabinoids, the active ingredients of cannabis (THC content must not exceed 0.3%), as well as whether the product contains heavy metals, pesticides, micro-organisms (fungi), residual solvents or PAHs (polycyclic aromatic hydrocarbons). Hübner: "Products that pass the test receive a mark of approval from us and the product gets the predicate safe. We do not publish bad results, they just do not get our seal of approval and they will not be listed on our website." There are now five companies that have their products tested and approved.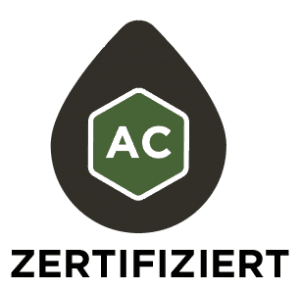 Arge Canna mainly certifies CBD oil. This year cannabis flos, sprays and crystals have been added.
Reimbursement
Despite the CBD prohibition, you don't hear many complaints from Austrian patients. It is standard practice for the Austrian government to reimburse medicinal cannabis, and that is something the average European patient can only dream of. However, there are downsides. Cannabis flos containing THC, the dried cannabis flowers, are not permitted in Austria, a doctor may only prescribe THC in the form of dronabinol concentrate where the THC is processed by the chemist into a tablet, oil or cream. This is just one active component. For patients who benefit from THC and CBD, this is far from ideal. It is presumed that those patients now collect their uncontrolled CBD product from the aforementioned aroma shops.
Experts see no benefits
Briefly it seemed like the law might be amended at the end of 2018 and that dried cannabis flowers with THC could be used as an alternative medication. However, following expert advice from the Austrian Health Council (Oberster Sanitätsrat) and the association of chemists and doctors (Apothekerkammer and Ärztekammer) the status quo remains. There is insufficient scientific evidence that cannabis flos works better than the dronabinol that is already available. Furthermore, with cannabis-based drugs it is possible to produce exact doses, whilst it is believed that this cannot be achieved with flos. In Austria, Sativex® has been the only other approved cannabis-based medication since 2012, not including synthetic cannabinoids like Nabilone.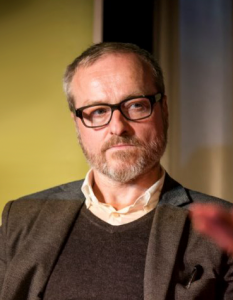 Prohibition vs Exception
Despite the prohibition of CBD, the Austrian government makes an exception for a small group of patients. Children with a rare type of epilepsy may be administered CBD to suppress seizures and they are reimbursed. Mr Hübner said "This CBD-containing juice is only prepared by the pharmacist, is of pharmaceutical quality, and cannot be compared to the CBD that is available for sale in the aroma shops." However, adult epilepsy patients miss the boat, as do people who suffer from Parkinson's disease because they are not eligible for reimbursement. Patient organisation Arge Canna, which is now active in four Austrian cities, provides the answer in those cases. "Our network of patients and our knowledge of scientific studies is enormous. We help until reimbursement has been organised", continued Mr Hübner.